Although there is a heated debate regarding which truck is the best semi truck, there are a few brands that stand out. What are the best semi-truck manufacturers in the United States? Truck drivers frequently ask this question. Every trucker, without a doubt, has a favorite truck brand. We've compiled a list of the greatest semi-truck manufacturers in this article. 
When it comes to deciding which semi truck brand is ideal for you and your individual driving needs, there are a few key factors to consider. Each big brand has features that it is most known for, so it really comes down to what's most important to you at the end of the day.
When comparing the top 5 best semi truck brands, consider the following factors to choose the right semi-truck brand for you:
Safety

Life span

Reliability

Price

Fuel options/fuel efficiency

Horsepower

Design

Technology

Resale Value
Each component is critical, but no company can claim to be the best in all areas, so decide what is most essential to you and take your time. Let's take a look at the finest semi trucks for 2021.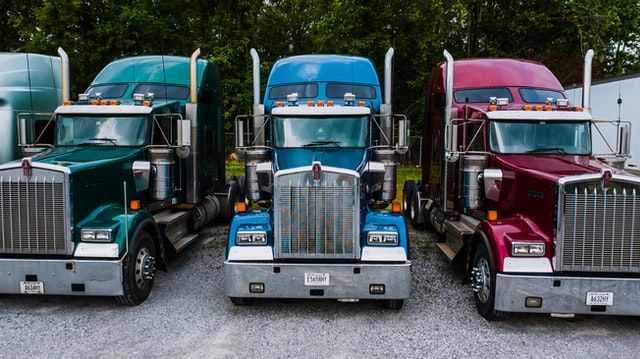 1.  Freightliner
Freightliners must be included on any list of the best semi truck brand. They are the most popular truck among American drivers at the moment. There are several strong explanations for this.
Day, sleeper, and crew cab options are available on Freightliner highway trucks. They have a 350-600 horsepower engine and are designed to handle a variety of weights. Freightliner trucks are aerodynamically efficient, resulting in high fuel efficiency and long-term cost savings. They're also less expensive to purchase and run than Peterbilts and Kenworths. If you are considering what is the best semi truck to buy, you can have a look at  Freightliner.
It's easy to see why so many people choose Freightliners, with great features for drivers and a reduced price tag.
2. Peterbilt
The legacy of a Peterbilt is open highways ahead of you, a strong rig beneath you, and a timeless style that you can't stop. They're the trucking industry's Harley Davidsons. A long-nose Peterbilt is an iconic trucking appearance that can't be beaten in terms of style.
PACCAR, the same firm that owns Kenworth, manufactures Peterbilts. While many drivers are devoted to the Peterbilt brand, the excellence of these trucks cannot be denied. This firm owns the most alternative fuel trucks on the truck market. Their trucks have aluminum bodies as well. This allows for a lighter and more fuel-efficient ride, but if you're transporting heavy loads, you might want to consider something different.
3. Kenworth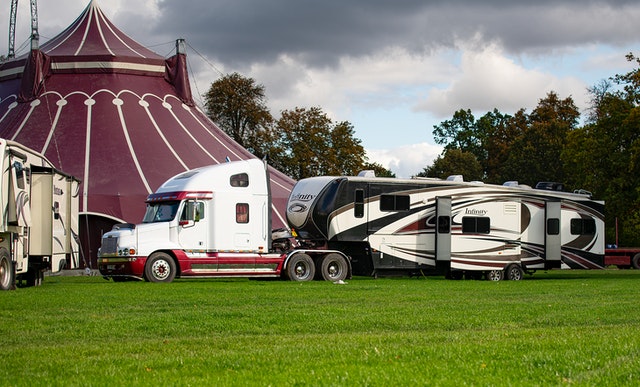 Are you looking for a tractor that was built by truckers for truckers? Kenworth is the place for you. Experienced drivers advise on new model design, and it shows. These vehicles are equipped with cutting-edge navigational technology, making your day on the road a bit easier and less stressful.
Kenworth trucks and Peterbilt trucks are manufactured by the same parent firm. They are often heavier in materials and construction than their Peterbilt counterparts. As a result, Kenworths lose some fuel economy, but they have a solid feel about them that drivers appreciate.
Read more >> 8 Best GPS for Truckers in 2022
4. Volvo
Volvos aren't as well-known in the United States as Freightliners, Peterbilts, and Kenworths, but they're still excellent trucks. Volvos are a top brand globally, despite their lack of popularity in the United States.
Volvo trucks are ranked sixth in the United States for heavy-duty truck manufacturers, but they are second internationally. When drivers pick a Volvo, they can be certain that they are receiving a quality ride with an excellent support network, since they are produced by the same parent company that produces Mack trucks.
5. International
International completes our top five list of best semi trucks. International shows off some outstanding features and quality trucks with models like the Lonestar and the LT series. The power and performance of these trucks are well-known.
Because of this, vehicles like the Lonestar are highly suitable for unusual deliveries such as cattle, horses, and other livestock. Freightliners, Peterbilts, and Kenworths have the best semi trucks in the United States. It's easy to see why drivers like them since they have simple designs and a truck body that is made to last.
Volvo and International, on the other hand, receive high marks across the world and are a great choice for many drivers. At the end of the day, it comes down to personal choice, cost, and driving requirements. What are your thoughts on the matter? Tell us why your truck is the greatest and which one is the most reliable semi truck. We have a debate to settle!
If you are going to get your CDL license, let's start with our free CDL practice test 2021 to get ready for your coming exam!
Read more >> Best Semi Truck Engine Brands for Truck Drivers