Your truck's performance is only as good as its engine. The type of diesel engine in your semi truck will impact how much you can tow, where you can get repairs, how long your truck will last, and what your resale value will be if and when you decide to sell it. The manufacturer you choose often dictates the type of engine you can get. Engines from many manufacturers are available, and some are more reliable or easier to repair than others.
It takes time and effort to find the greatest diesel engine for a semi truck and the best semi truck to buy. To choose the best semi truck engine, start with the type of work you do and go backward. We'll provide you with all of the specifications and information you require.
What Kind of Engine Is in a Semi Truck?
Engines in semi trucks are fantastic machines. They weigh roughly 2,880 pounds (about 345 pounds more than a Mini Cooper), can transport loads of up to and over 80,000 pounds, often exceed one million kilometers, and are built to run non-stop. With these impressive stats, it's no wonder that the engine you pick when purchasing a semi truck may make all the difference. 
These incredible exploits necessitate a phenomenal engine. And how many cylinders does a semi have? A Detroit Diesel DD15 with a 14.8 liter, six-cylinder engine is a decent example of an ordinary class 8 semi truck diesel engine and answers this question. These engines have a weight of 2,880 pounds and can produce up to 560 horsepower and 1,850 Lbs of torque. The Detroit Diesel is an excellent example of how torque, not horsepower, gets you going. The greatest semi truck diesel engines today aren't as reliant on horsepower as they formerly were. Torque is what propels you forward and allows you to tow massive 80,000-pound weights for miles.
What is the best semi truck engine?
The most effective semi truck engine is the one you require, not the one you want. Sure, having bragging rights to your truck is wonderful, but not if you're drowning in debt because you bought a truck you didn't need. If you're an owner-operator or want to be one, you'll need a vehicle that meets your demands while also allowing you to run a profitable business.
Smaller 13-liter block engines are substantially more efficient and powerful these days than they were previously. Even small engines are dependable, with outputs of up to 500 horsepower and 1850 torque. Furthermore, a 13-liter engine may generally achieve better fuel economy than a 15- or 16-liter engine. You can always upgrade later or when you sell the truck to boost its resale value if you need additional horsepower.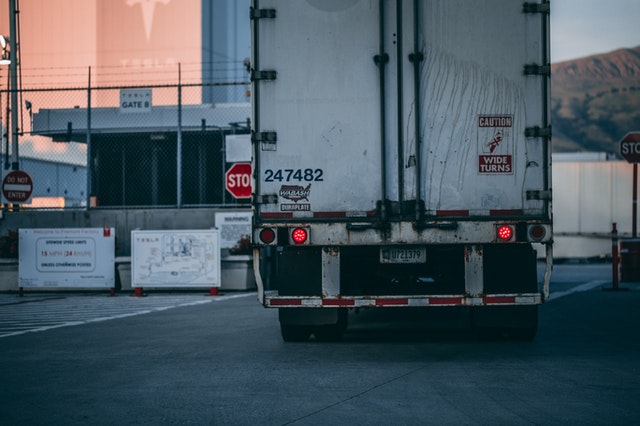 Semi truck engines are real diesel engines, which produce more torque and carrying power than gasoline engines. Having said that, certain engines are superior to others in terms of reliability and endurance—but which diesel engine for semi trucks is the best? To consider, here are some of the best diesel engines for semi trucks:
Paccar Engines: These 13-liter engines can produce 500 horsepower and 1850 Nm of torque. Peterbilt and Kenworth trucks frequently use Paccar engines.
Freightliner/Western Star:

These trucks feature 13, 15, and 16-liter engines that provide 600 to 2,050 Nm of torque and 600 to 2,050 Nm of horsepower. They have a big dealer network and are regarded as good, dependable trucks.

Mack/Volvo:

This company makes its own brand of engines with varying horsepower that range in torque from 600 to 2,500 Nm. Although the specs are outstanding, most drivers find that the 13-liter engine with 500 horsepower and 1850 Nm torque is plenty for hauling their loads.

Navistar:

This is a top maker of class 5-6 motors. They have a solid dealer network and good engine quality. Their class 8 engines may necessitate more frequent oil changes and upkeep.
Certain dealers and manufacturers only employ particular semi truck engines, therefore, the type of engine you get is sometimes decided by where you buy your vehicle.
Which Truck Engine Is the Most Reliable?
According to seasoned truckers, PACCAR is the best diesel semi truck engine and the most reliable. PACCAR diesel semi engines are without a doubt the most durable and reliable diesel semi engines on the market. Indeed, due to their dependability, a growing number of trucking companies are switching to PACCAR engines, and their drivers are aware of this.
PACCAR engines are slightly more expensive than those manufactured by other manufacturers, however they compensate for this with less downtime and are the finest semi truck engines available.
Which truck engine is the most powerful?
On the market, there are a number of powerful diesel semi truck engines. The following are some of the most powerful truck engines on the market.
DAF XF:

This Netherlands-made 12.9-liter 6-cylinder engine delivers 510 horsepower and up to 2500 Nm of torque, making it a powerful tow vehicle. It also includes a turbocharger and complies with Euro 6 environmental regulations.

International LoneStar:

This is an American-made truck with a 15-liter engine producing 608 horsepower, designed in collaboration with Harley Davidson.

Mercedes-Benz Actros SLT:

The OM473, a 6-cylinder engine with a displacement of 15.6 liters, 625 horsepower, and 3,000 Nm of torque, powers this truck.

Volvo FH16:

With a 16-liter, 6-cylinder engine that produces 700 horsepower and 3,500 Nm of torque, this engine is exceptionally powerful. It's so powerful that in 2009, it held the world record for the most powerful truck.

Scania R730:

Another powerful V8, 16.4-liter turbo diesel engine with 730 horsepower and 3,500 Nm of torque is featured in this Swedish-made truck.

MAN TGX:

With a 6-cylinder, 15.2-liter engine, two turbochargers, and a common rail injection system, this engine was designed for heavy-duty transportation and OTR trucking. It has 630 horsepower and 3,000 Nm of torque, making it one of the most powerful engines currently available.
It's important to remember that just because an engine is the most powerful doesn't imply it's the best fit for you. Get the truck you require, not the one you desire because of its appealing features. Keep in mind that you're on the road to avoid downtime, move your load efficiently, and earn a profit.
Read more >> Buy or Rent A Semi Truck: Which is better?
What is the most durable truck brand?
Semi truck engines, unlike conventional car or truck engines, are built to withstand the rigors of the road and to transport huge loads for thousands of kilometers. The greatest semi truck diesel engines can go over a million miles in a single day, which is a remarkable amount for a nonstop engine.
We've proven that PACCAR engines are the most reliable and best diesel semi engines available, but they're only employed by two trucking companies: Peterbilt and Kenworth. These trucking businesses are known for providing excellent customer service and having a big dealer network that allows them to service trucks quickly and get them back on the road.
Kenworth and Peterbilt semi trucks are among the most durable and reliable semi trucks available today, because of their low downtime, high weight, well-made parts, and reliability.
What Truck Is Best for Hotshot Hauling?
Although semi truck drivers rarely transport hotshot loads, if the opportunity occurs, it might be a good method to earn a quick load. Large trucks, such as dually, or a 1-ton truck, on the other hand, are the ideal rucks for hotshot hauling. If you happen to own one of these vehicles, hotshot hauling can be a good method to supplement your income. Unfortunately, hotshot trucking isn't as lucrative as it once was, and it's best employed as a side hustle rather than a primary source of revenue.
The following are some of the greatest vehicles for hotshot hauling:
Ford F450/550 

Chevy Silverado 2500/3500 HD

GMC Sierra 2500 Denali HD

Ford Superduty Commercial F-250 XL/F450 Lariat/F350 XLT

Ram 2500/3500 Big Horn
Which truck had the most breakdowns?
Over time, semi trucks have become more reliable, and true failures aren't as common as they once were. Downtime, on the other hand, will suffocate your profits in the transportation industry. So, while knowing which engines to use is beneficial, you should also be aware of which engines to avoid.
Cummins: These engines are generally good, however, they are prone to rod or crank failure. Overall, these are fine engines if well maintained, but if you have a choice, there are better engines on the market.
Caterpillar: These trucks have excellent engines, but new emissions rules struck them hard, and they've struggled to maintain the same level of performance afterward.
Volvo and Mack: Volvo and Mack's 12 and 13-liter engines are well-known for their reliability; but, if you require maintenance or repairs, finding a mechanic who is familiar with these engines might be difficult. This results in more downtime and financial loss.
Mercedes, Freightliner, and Sterling: These trucks are great for short hauls, but they aren't built for long hauls.
That's not to suggest these engines won't function; you just have to consider your driving habits, how often you'll perform routine maintenance, and whether you have access to mechanics who are familiar with your engine.
Read more >> How Often Do Truck Drivers Come Home?
Semi-truck Engine Innovations
While truck engines have made significant progress in terms of fuel efficiency and design, there is always the opportunity for innovation and improvement. Tesla is responsible for the most recent advancement in semi truck engines. While these trucks aren't self-driving, their all-electric engines are expected to provide much higher fuel efficiency than current trucks.
Tesla anticipates that these engines will be so fuel-efficient that they will save $200,000 or more in fuel costs and travel 300 to 500 miles each charge. Despite the $180,000 price tag, the corporation believes the expense is justified due to the fuel savings. They'll undoubtedly be the most creative semi trucks on the market, addressing a major issue for owner-operators and businesses alike: growing fuel prices.
XOS, formerly known as Thor Trucks, has developed another electric transportation breakthrough. These vehicles have already partnered with UPS to get electric delivery vehicles on the road, and they promise 300 miles per charge.
When you're trying to buy a dependable truck or figure out what you'll be driving when you start working for your employer, finding the greatest diesel engine semi truck is critical. Whether you operate for yourself or for a trucking firm, any downtime as a driver equals lost earnings. With the high cost of truck ownership, including commercial truck driver insurance, fuel, maintenance, and other expenses, you need a dependable truck to keep you on the road and profitable. When it comes to living the life of a truck driver, finding the greatest semi truck to buy with the best diesel engine makes all the difference.
If you are going to obtain a CDL License, let's practice with our free CDL practice test 2021 to get ready for your coming test!