Anyone who drives larger and more complex vehicles must possess a Commercial Driver License. It could be a class A, B, or C. It depends on the GCWR or Gross Combination Weight Rating, GVWR or Gross Vehicle Weight Rating, and what's being transported in the vehicle. You also need to comply with a set of required materials and documents upon application.
After you've successfully received your Commercial Driver License, you can now apply for any endorsements based on the vehicle type you're driving. If you're a school bus driver, you need to get an S endorsement.  If your job is to carry any hazardous materials, you need to have an H endorsement.
Hence, getting an endorsement will allow you to drive a particular vehicle on the road. Otherwise, you'll be violating the traffic rules and will receive possible legal charges. Aside from the examples of endorsements mentioned earlier, in this article, you'll know everything needed about the TN Passenger Endorsement Test.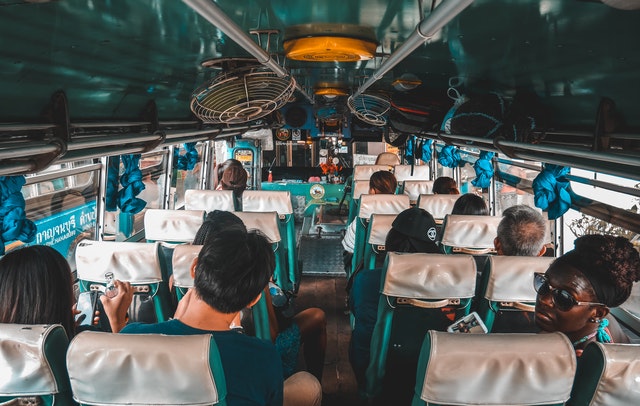 CDL Passenger endorsement
The P endorsement Tennessee is for people who want to drive commercial motor vehicles that can transport 16 people or more, including the driver. These passenger vehicles can be transit buses like city buses or Greyhound, school buses, passenger buses, and tour buses.
Hence, if you want to work as a driver of these said vehicles, you need to have an updated Commercial Driver License and process a P endorsement application. Otherwise, you're not qualified to do the job. Suppose you're caught driving any of these commercial motor vehicles without your P endorsement approved. In that case, you'll be violating the traffic rules and may incur any possible legal charges in the future.
TN Passenger Endorsement Test
TN Passenger Endorsement Test is required if you want to add a P endorsement Tennessee on your CDL. The TN passenger endorsement test includes: 
P Endorsement Written Test
When you apply for a P endorsement TN, you need to undergo a particular process. Part of it is to pass the written test that you'll take at the Driver Service Center near your area. There will be study material provided to you to help you ace the test. The said material includes passenger management, vehicle inspections, driving techniques, loading and unloading rules and protocols, and miscellaneous requirements.
Moreover, aside from the provided study material, you can also check Section 4 of your Commercial Driver License official handbook that you can find in your CDL manual. The said written test has a total of 20 questions with multiple choices. This written test covers different topics, including on the road, vehicle inspections, after-trip vehicle inspection, loading, use of brake-door interlocks, and prohibited driving practices. There are also 3 to 4 options for each question, and you need to choose the best correct answer. For you to pass, you need to have at least 16 correct answers out of 20 items.
There are a few helpful tips that you may consider to ace this test. As mentioned earlier, the said test coverage can be found in Section 2 of your Commercial Driver License handbook. If you're not busy, you can take a seat and scan and read those pages sometimes. Besides that, if you have access to the internet, you can search many websites online that will let you take different mock tests. By doing so, you'll have an idea of what types of questions on the test, and it'll help you be prepared for it.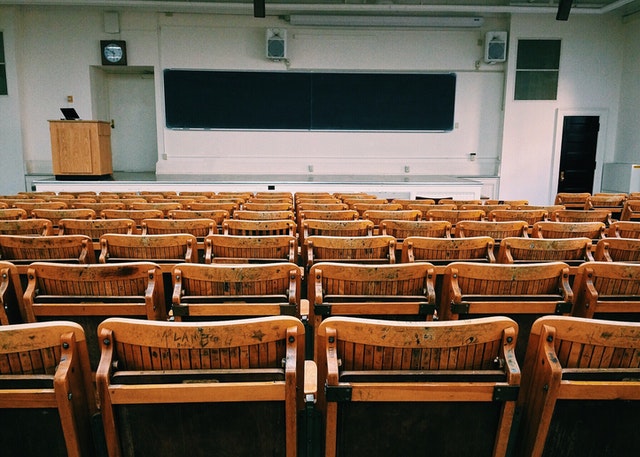 P Endorsement Skills Test Schedule
After passing the written test for P endorsement TN, you're now ready for the skills test. When you have in-depth knowledge about driving a bus or any passenger vehicle, you should be able to demonstrate it through your skills to see if you can apply what you've learned. Hence, this time, you'll be driving an actual vehicle, and you'll be rated by a designated certified evaluator.
The said skills test will be conducted at the Commercial Driver License Road Skills Test center near your area. However, you need to set up a schedule ahead of time and choose your preferred skills assessment date. You can dial 615-502-4179 to inquire about the available schedule and set up an appointment. You can only book your slot through a phone call from Monday to Friday and contact them between 8:00 in the morning and 4:30 in the afternoon.
Read more >> Tennessee CDL Study Guide 2024
New Medical Certification
The state of Tennessee has added a new requirement for medical certification when applying for Commercial Driver License. TDOSHS will add your current medical certificate's status and the information of your existing medical examiner's certificate to your records in the CDL system. This particular change will take effect on the 30th of January in 2024. Moreover, the whole set of requirements for a driver's physical qualification will stay the same.
To process your CDL application, you need to make sure that you choose the correct commercial type as listed on the form. It's either interstate excepted, interstate non-excepted, intrastate excepted, or intrastate non-excepted. Also, you need to present your new DOT medical card copy to the TDOSHS office before your current one expires if you are subject to providing the DOT medical card requirements.
Moreover, you can submit your medical certificate via U.S. postal mail. Make sure to address your mail to the Tennessee Department of Safety and Homeland Security, Commercial Driver License Division. Then, please send it to 1148 Foster Avenue, in the city of Nashville, state of TN, with the zip code 37243. Also, you can go to the Customer Service Center online to submit your medical certificate. Doing it through email is also available using the [email protected] address.
Takeaway
Having a Commercial Driver License is very important, especially if it's part of your job. Hence, before you start working, make sure to comply with all of the requirements to avoid any delays in your CDL's approval and release.
Moreover, if you wish to work as a driver of any passenger vehicle that can transport 15 or more people, make sure to apply for the P endorsement before hitting the road. You have to pass the TN Passenger Endorsement Test INCLUDED the knowledge and skills tests, provide the new medical certification requirements, present the required documents, and process the necessary fees. Once approved, you can get your Commercial Driver License with a P endorsement Tennessee, and you're now ready to start your new job.
Passing the TN Passenger Endorsement Test is the very first step to becoming a passenger driver in the state of Tennessee. Tennessee passenger endorsement practice test would make the TN Passenger Endorsement Test be much easier to earn! 
We have to say our CDL practice test is designed for you to practice!
Let's take the Tennessee CDL practice test now as well as the Tennessee passenger endorsement practice test.
Last but not least, never mind connecting with us via [email protected]