To answer the question, "How long does it take to get a CDL?". Firstly, you must go through a series of classes, exams, and driving tests. Every state has its own training procedure and CDL standards, affecting the amount of time it takes to obtain a CDL. However, training can span anywhere from four to seven weeks on average.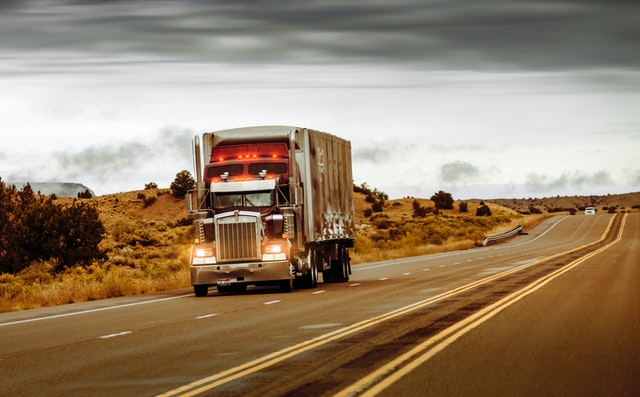 The term "CDL" refers to a commercial driver's license. In the United States, a commercial driver's license (CDL) is necessary to operate large, heavy, or placarded hazardous material trucks for business purposes.
How long does it take to get a CDL?
You must complete a series of training, exams, and driving tests in order to obtain a CDL license. Training can span anywhere from four to seven weeks on average.
According to Sean McNally, vice president of public affairs for the American Trucking Association (ATA), several states offer online CDL training, at least for the book section of the course. "The skills assessments must be completed in person, and developing the abilities for that test also necessitates in-person training," he adds. In addition, from the time the CLP is issued until the time the CDL is issued, a specified amount of driving time may be necessary.
When people graduate from truck driving schools and obtain their licenses, they may be employed and given several weeks of on-the-job training.
If you are looking for a free CDL practice test website to prepare for your coming exam, let's get started with our CDL prep. On this website, you can easily find thousands of CDL practice questions that were categorized into 9 CDL endorsements. Moreover, the tests are available for all 51 states in the U.S. Practice now!
How long does it take to become a truck driver?
A commercial driver's license (CDL) is required to become a truck driver, and it might take several months to get. The CDL qualifications for becoming a truck driver vary by state, but there are a few federally mandated standards. CDL applicants, for example, must submit medical certification of eligibility, pass CDL knowledge exams tailored to the endorsements they want, and pass a demanding in-vehicle skills test.
The majority of truck drivers start by completing formal training that prepares them for the CDL exams required in their state. Some community and technical institutions provide truck driver training programs. In some places, private companies run a truck driving school that concentrates on teaching students how to obtain a commercial driver's license and work as a truck driver.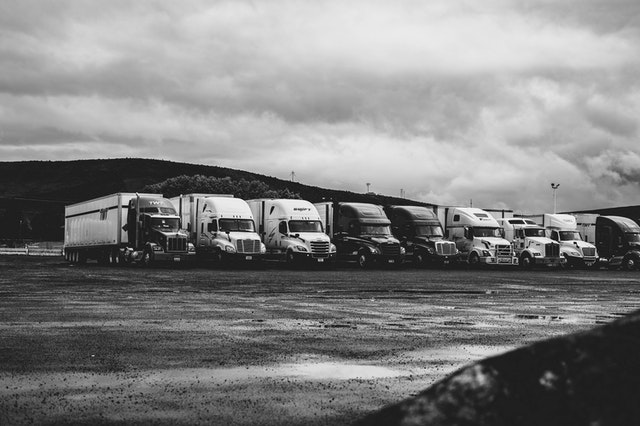 You can plan to spend 40 or more hours in a classroom studying the trucking industry, the numerous types of trucks you could drive, and how to be a truck driver, regardless of where you get your training. This type of training usually includes instruction on how to inspect and prepare a truck for a journey. 
Be aware that your training time might be influenced by a variety of things. These are some of them:
Types of CDL:

Class A, Class B, and Class C CDL licenses are the three types of CDL licenses available. The Class A license takes longer to obtain since it permits you to operate a wider range of cars and tow heavier loads.

Endorsements:

You can gain additional endorsements in addition to your CDL license. These endorsements open more doors for you, but they are more difficult to obtain.

Full-time vs. part-time:

Most trucking schools are full-time, with classes held five days a week for eight hours each day. You can complete training faster if you work full-time. For those who are unable to work full-time, night or weekend trucking schools and training are available. Part-time education entails a longer length of training.

Time in the classroom:

Varied trucking schools and training programs provide different amounts of time in the classroom. In the classroom, you should anticipate spending anything from 30 to 80 hours. You will be better prepared for the written exam if you spend more time in the classroom.

Driving time:

You must spend a specified amount of time practicing with a licensed CDL driver before you can obtain a CDL license. Before your driving abilities test, you may need to use some of your personal time to obtain enough practice.

Student ability:

The time it takes you to acquire your CDL may be affected by your ability to grasp truck driving skills. The greater your driving skills, the faster you will be able to obtain a CDL.

Schedule and availability for CDL testing:

Scheduling your CDL can be challenging. The exam may only be available on a certain day or at a certain time in your state. When CDL tests are available, check with your local DMV or driving school. You will be able to plan your workouts better this way.

Auto vs. manual truck:

Learning to drive a truck depends on the sort of vehicle you choose to drive. However, the amount of time you spend in the classroom will not be affected.
Following your classroom instruction, you will most likely spend several hours on the range learning how to operate a truck and perform yard chores, such as backing into a parking place and parallel parking. This is usually followed by many hours of on-the-road training, which often include driving a truck on the road with a CDL holder to guide you. After completing this program, many students are ready to take the CDL exam.
Before you get behind the wheel, you will need time and adequate training to obtain a CDL. Each of the training, inspections, and screenings you undergo ensures that you know how to safely and correctly operate a huge truck. However, A CLP can be either nonrenewable for one year or renewable for less than one year, depending on the state that grants it. Here is the essential information to help you answer the question "How long does it take to get the CDL?".