The need for truck drivers is increasing. Whether you're a new driver or have a lot of experience, it's always a good idea to look for ways to improve your salary by learning new skills and getting endorsements. Obtaining your tanker endorsement, which allows you to work as a tanker driver, is a terrific way to do this.
Discover what it takes to become a tanker truck driver and how to get started. In the trucking industry, you may advance your career.
What Does a Tanker Truck Driver Do? 
If you want to learn how to become a tanker truck driver, you need to have a basic understanding of what a normal day on the job entails. Tanker drivers are frequently unable to just grab their load and go. To fill your tank, you may need to drive to many places. If you're hauling milk, for example, you'll probably need to stop at several farms before filling up your tank.
If you're transporting liquids that require many stops to fill up, you'll need to be able to travel with a half-load in your tank. Unbaffled trucks are those that don't have any breaks in the tank to moderate the back and forth flow of liquid as you drive, stop, and start. Imagine coming to a gentle stop at a light or a stop sign, only to be slammed into the junction by a wave of liquid from your tank, which can drive your vehicle into the intersection. Tanker work necessitates a high level of skill.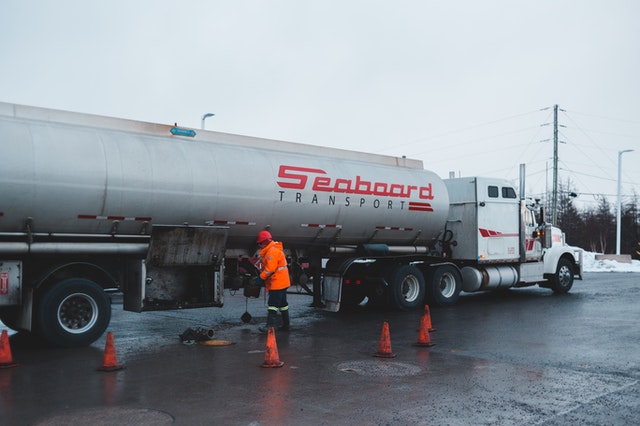 What Are Tanker Truck Driver Duties and Responsibilities? 
A tanker truck driver's everyday routine changes based on the cargo he or she transports and where he or she is stationed, but the basic tasks remain the same. Tanker truck drivers transport liquids or gases in huge tanker vehicles as part of their professions. This might include loads that are food-grade or hazardous loads. Because the risk is higher while driving tankers with hazardous products, the pay is usually higher.
Tanker truck drivers are responsible for carrying their loads safely wherever they are required to go, as well as correctly operating their gasoline hoses during loading and unloading. While driving a tanker truck may appear simple, it necessitates a high level of ability, extra CDL endorsements, and knowledge of the additional laws and limits that apply to tanker loads.
Requirements to Become a Tanker Truck Driver
What you'll need to do to become a tanker truck driver and earn a tanker job is partly determined by the kind of goods you'll be hauling. A tanker endorsement on a CDL is normally necessary for tanker truck drivers. You can receive two different sorts of tanker endorsements:
N (Tanker) Endorsement

: To get this tanker endorsement on their CDL, any driver moving over 1,000 gallons of liquid in tanker vehicles must pass the qualifying exam. This endorsement permits you to transport liquid cargoes but not hazardous materials.

X Endorsement:

An X endorsement combines the N and HazMat endorsements, allowing the driver to transport hazardous liquids. This endorsement necessitates passing a written test as well as a TSA background check.
Drivers seeking CDL endorsements may discover a variety of online endorsement practice tests to aid in their preparation for the written exam. On this website, we provide free CDL practice test packs that include various simulated tests for all endorsements. Let's get started with us!
If they are transporting containers that contain liquids, even drivers who do not operate tanker trucks may require a tanker endorsement on their CDL. You'll need a tanker endorsement if you're hauling connected or portable tanks with a capacity of 1,000 gallons or more, or bulk containers with a combined capacity of 1,000 gallons. This is true even if the cargo is transported in a dry van.
Training and Qualifications
Aside from having the appropriate endorsements on your CDL, getting your first job in the trucking business and gaining experience is the first step in learning how to become a tanker truck driver. You'll be better equipped to handle the added challenges of transporting liquid goods if you've driven other large trucks that need a CDL.
Read more >> 10 Best Trucker Dogs & Tips for Traveling with Your Dog
Required Skills for Being a Tanker Truck Driver
If you want to learn how to drive a tanker truck, you'll need to know how to transfer liquids properly. These abilities include managing surges, checking for leaks, turning safely, and successfully filling and emptying your tanks.
Aside from the technical skills needed to become a tanker truck driver and operate in the business, there are other basic trucking and personal skills that can help you become a better tanker truck driver over time:
Maintain a Good Driving Record:

Having a good driving record demonstrates not just your expertise behind the wheel, but also your ability to properly drive a large vehicle, which is especially crucial while transporting hazardous materials.

Maintain Accurate Records:

Keeping your logs current and orderly demonstrates that you are concerned about the cargo you transport and that you are accountable. These practices will help you take on new duties when the norms and procedures governing liquid loads become more stringent.

Develop Customer Service Skills:

Even though drivers spend a lot of time alone on the road, they are still expected to communicate professionally with clients and should be able to do so.

Be on Time:

Great drivers are masters at managing their time. Delivering cargo on time demonstrates your reliability.
Getting more endorsements and experience early in your trucking career can prepare you to take on greater responsibility and earn more money.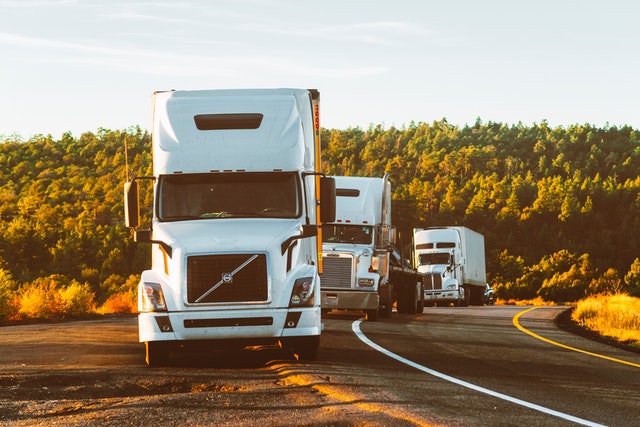 Is Driving a Tanker Truck Dangerous?
Tanker trucks provide significant hazards due to the specific nature of liquid loads, in addition to the usual dangers of operating a huge vehicle. If you're not careful when starting, stopping, or turning, partial loads might push vehicles ahead or cause them to slide.
Aside from the risks of transporting liquids, being a tanker truck driver may also entail transporting hazardous materials, which are subject to extra rules and safety considerations. The following are some types of hazardous cargoes that you could be needed to transport in a tanker job:
Chlorine

Diesel

Gasoline

Propane

Argon

Sulfuric acid

Carbon dioxide

Liquefied petroleum
Most of these liquids are very flammable, posing a risk to the driver, particularly in the event of a rollover or traffic accident. Some of these materials are also hazardous in other ways, such as sulfuric acid, which may cause severe burns and even lung damage if inhaled. When moving any form of hazardous material, you'll need to be familiar with the safety procedures and laws.
How Much Weight Can a Tanker Truck Carry?
A tanker truck's weight limitation varies from state to state. In Michigan, for example, loads of up to 130,000 pounds are permitted as long as they remain within the state. The majority of OTR tasks, however, have a maximum of 80,000 pounds. Super loads may surpass this weight, but they may be needed to get additional licenses or follow additional requirements for an overweight load, depending on the state.
Tanker trucks can't always be filled to their maximum tank capacity due to weight restrictions, even if there is room for extra liquid. Varied liquids have different densities and weights, and certain liquids are dense enough to fill the tanker before the weight limit is reached. Some trucks may even transport many types of liquids at once, each of which has a distinct density, reducing the tanker's total carry capacity even further.
What Is the Capacity of a Tanker Truck?
Tanker trucks are capable of carrying a lot of weight. Most trucks have a capacity of 5,500 to 11,600 gallons. The truck's carrying capacity is typically proportional to the distance they must drive with their goods. Larger trucks transport goods over greater distances, whereas smaller trucks with a capacity of 3,000 gallons are utilized locally.
Read more >> 8 Best GPS for Truckers in 2023
Tanker Truck Driver Salary
Many drivers consider becoming tanker truck drivers since, on average, they earn more money. This is due to the fact that hauling liquid goods need greater experience and competence. The average tanker truck driver salary is roughly $60,000, although it can range from $40,000 on the low end to $84,000 for particular tank truck drivers jobs.
Some companies take pleasure in paying tanker truck drivers more than the national average. Schneider National, for example, pays its tanker truck drivers an average of $81,000 per year, significantly more than the national average of $60,000.
It takes time and works to learn how to become a tanker truck driver and discover the best truck driving jobs, but the payoff is well worth it: a rewarding career. Take advantage of opportunities to get tanker endorsements and gain as much experience and competence as possible early on in your trucking career. This will assist you in advancing your profession and earning more money as a tanker truck driver in the future.