Obtaining a commercial driver's license (CDL) is the first step towards a flourishing career as a truck driver. But to advance your career, proper endorsements should be earned and restrictions should be removed. 
All commercial passenger vehicle drivers need a HazMat endorsement on CDL. H endorsement is also necessary for anyone wanting to hold a commercial passenger vehicle identity (CPVID) card.
So, whether you have a CDL Class A, Class B, or Class C, it's important to know about the H endorsement and restrictions you may face.
What is HazMat endorsement?
HazMat (H) stands for Hazardous Material: an H endorsement is required if the driven vehicle is transporting hazardous materials which are placarded, such as flammable and combustible liquids, gases, or other explosives.
The HazMat endorsement can be added to CDL Class A, B, or C.
And you can read more about Hazmat Study Guide and take our free Hazmat Practice test to get ready for your coming exam.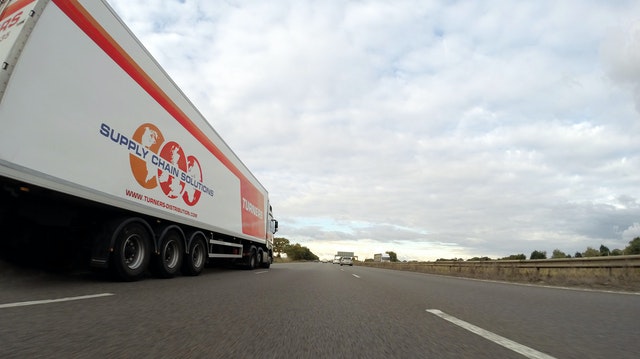 Why is the HazMat endorsement on CDL so hard?
Hazmat or hazardous materials are products that pose a risk to health, safety, and property during transportation. 
Because transporting Hazmat can cause certain dangers, so it's necessary if requirements for an H endorsement that allows a driver to operate safely and carefully a vehicle transporting hazardous, dangerous materials are not easy to achieve.
Basic requirements when applying H endorsement
To apply for an H endorsement on CDL, you need to meet all of the following basic conditions:
Must be at least 21 years of age

Be a U.S citizen, legal permanent resident

Have held a valid commercial learner's permit (CLP) and/or a temporary license or Employment Authorization Document to earn a hazardous material endorsement or a valid CDL.

Pass a knowledge test for

H endorsement

Undergoing a Federal Security Threat Assessment (background check) is required for any drivers whether intending to obtain, renew or transfer a hazardous materials endorsement on a state-issued commercial driver's license.
Retaking the H endorsement
If you, unfortunately, fail the CDL HazMat test for the first time, you can retake the test as many times as needed until you can achieve a passing score of 80% at least.
You need to pay to take the test each time you retake it.
What is the knowledge you'll face?
It's a huge knowledge you need to face in order to obtain an H endorsement.
An H endorsement license will expire no more than 5 years after the date the TSA was completed. Drivers who already hold this endorsement license will receive a "Hazardous Material Recertification Note" before their CDL expiration date, along with the Application for Security Threat Assessment (TSA). This notice should be taken with you when you go to obtain the Hazmat endorsement renewal. 
You must do the recertification test at least 30 days before your license expires in order to maintain continuous H endorsement.
All drivers who renew, transfer, or apply for the first time must pass the following requirements in order to obtain a HazMat endorsement on CDL.
Knowledge exam: The driver must pass the 30-question HAZMAT written test to add the H endorsement on CDL (need 24 correct answers).
A background check (TSA) includes fingerprinting and criminal background check (Criminal background check: You can't apply if you hold a learner or temporary driver license, or if you're subject to an alcohol ignition lock condition).
Note: 
Hazmat training isn't a one-and-done kind of thing. According to U.S. DOT hazmat training requirements, drivers are required to undergo hazmat training and testing once every three years. That includes drivers being employed in the hazmat industry for years.
Steps to get the Hazardous Material Endorsement (HME)
Take and pass the

HazMat endorsement theory test

at a driver exam station.

Apply for or renew the CDL at a full-service exam station or driver's license renewal office.

Complete a Security Threat Assessment application.

Submit fingerprints
Read more >> H Endorsement renewal: Everything you need to know
Is the H endorsement worth having?
There is a fact that the hazmat industry gives all commercial drivers a potential opportunity to develop their driving careers. It's obvious that having CDL endorsements, specifically, H endorsement allows a driver to have more career flexibility.
How much does it cost to get HazMat endorsement?
A CDL with HazMat endorsement costs around $100 when H endorsement renewal/transferring only costs around $30 – $40.
And a Security Threat Assessment (STA) will cost you around $87, in addition.
However, this price can be different, which depends on fees, state charges, and whether you need to obtain or update/renew.
How much does a CDL driver Hazmat earn?
The average Hazmat Tanker Driver salary in the United States is $63,145 per year as of February 2021, but the salary range typically falls between $55,758 and $72,406 per year.
Salary ranges can vary widely depending on many important factors, including education, certifications, additional skills, and the number of years you have spent in your profession.
Hazmat endorsement threat assessment program
The TSA Hazardous Materials Endorsement Threat Assessment Program conducts a security threat assessment for any individual who plans to obtain, renew, or transfer a hazardous materials endorsement (HME) on a state-issued commercial driver's license (CDL).
The program was implemented to meet the legal requirements of the USA, which prohibits issuing a license to transport hazardous materials in commerce unless a determination has been made that the driver does not pose a security risk.
The Act further requires that the risk assessment include checks of criminal history records, legal status, and relevant international databases.
If you want to add, renew, or transfer a HazMat endorsement on your CDL, you must apply for a security threat assessment. TSA rules require you to begin applying for the security threat assessment at least 30 days before the expiration of your CDL.
Filling out an application
The first thing you need to do to begin applying is fill out an application form.
You must complete this form and the background check before going to a fingerprinting location. Don't sign the application until you are at the fingerprinting site because the signature must be witnessed. 
Getting fingerprinted 
After filling the application form, you must submit your fingerprints at an authorized collection site or any TSA location. These services are unavailable on state holidays.
You must show two forms of identification, such as your driver's license and DOT medical card.
The TSA will mail the results of the fingerprint assessment to you normally within 30 days. Once you receive your notification in your mailbox, you are eligible to apply for the endorsement at the DMV.
Security Threat Assessment (TSA)
The Security Threat Assessment Program involves checking criminal history records, immigration records, and other federal agency records, on any individuals who wish to apply for, renew or transfer an H endorsement.
TSA is conducting name-based checks on all drivers who currently hold an H endorsement to identify drivers who present a security threat to the national transportation system.
In other words, the TSA summarizes the federal requirements including fingerprinting, background checks, appeals, and waiver information. 
TSA is responsible for the assessment and subsequent approval or denial/revocation of the HazMat endorsement based on the background check and fingerprint-based criminal record check.
Procedures: You must complete a Security Threat Assessment Application before submitting your fingerprints at an authorized collection site.
Status (Citizenship and Immigration Status)
Pursuant to federal requirements, H endorsement applicants must have U.S. Citizenship or Permanent Resident Alien status to be eligible to earn a new, renewal, or transfer HazMat endorsement.
While it might seem that an endorsement isn't needed now, knowing more about such a useful endorsement as a HazMat endorsement is actually important to a truck driver.
And last but not least, our FREE CDL prep test, including questions for the H endorsement theory test, which are based on the official CDL manual that has been checked carefully by our most brilliant minds before publishing, would be very useful for you!
Let's make H endorsement much easier to earn!