Truck driving is a high-demand career in which you may earn a good living if you work hard and put in the effort. You'll need to finish a CDL truck driver training program before you can get behind the wheel. While the cost of tuition at a truck driving school can range from $3,000 to $10,000, there are ways to pay for your training without going into debt or having to save a lot of money, such as company-sponsored CDL training. 
If you are looking for a free CDL practice test pack to prepare for your coming CDL written test, let's get started with our practice tests for all CDL endorsements on this website!
In this article, we provide you with information about "What trucking companies will pay for CDL training?"
How Much Does CDL Training Cost?
The cost of CDL training can range from $3,000 to $10,000, and as with most things in life, you get what you pay for. You should focus on the value of the training delivered rather than the money amount. Do your research to ensure that every penny counts, and go through the following aspects of a CDL training course:
Program length:

A low-cost, short-term course will not give you the necessary driving practice and information to become a safe and effective driver. Keep in mind that the length of your CDL training will be determined by the type of license you wish to obtain.

Materials:

Question about the coursework materials that have been supplied. If you're given a stack of photocopied worksheets, you're not getting a good education. Superior CDL education, including study guides and practice examinations, will be available in a number of formats, including digital and online.

Equipment age and condition:

Take a tour of the facilities and notice the types of training equipment available, as well as how well they are kept. You don't want to waste time training with tractors and trailers that aren't up to date.

Facility:

Examine the classrooms as well as the parking garages. Paying a bit more for tuition in order to use the most up-to-date high-tech equipment and materials may be worth it. You'll be spending a lot of time at the CDL training school, so make sure it's professional, clean, and comfortable.

Driving surface:

The material of your practice range can have a significant impact on your BTW (Behind The Wheel) training. You may be able to find a CDL training course with a dirt track for a lower price, but be prepared to deal with mud and get pretty muddy while practicing your driving skills.

Experienced instructors:

Read the profiles of the CDL training course instructors to learn about their years and types of trucking experience. Talk with current and past students to learn more about the instructors' teaching styles and how beneficial they are.

Instructor to Student ratio:

The smaller the instructor to student ratio, as in any classroom, the better. A ratio of 4 pupils to one teacher is a good starting point, and a higher-priced, higher-quality CDL training school will frequently have an even lower ratio, especially when it comes to wheel time.

Job placement:

Get as much information as you can on the job placement of CDL course graduates.
                – How fast did they get a job?
                – Where?
                – What was their starting salary?
                – How long did they work for the company?
                – How many people launched their own trucking company and how long did it last?
Services for job searching include:

Although not every CDL training school provides job placement aid, it is definitely worth the extra money to have a skilled, experienced trucking expert lead you through the employment process.
What is CDL Paid Training?
When a trucking company offers to sponsor and pay a potential employee's Commercial Driver License training, this is referred to as CDL paid training in the industry.
How Does CDL Paid-Training work?
Consider the following two examples:
CDL Training "In-House"

– Typically requires you to sign a one-year contract, and the employer will provide you with CDL training on the same equipment you'll be driving after graduation. The money is subsequently reimbursed through payroll deductions over time.

Tuition Sponsored Training

— This type of training usually needs a one-year contract, but the company sends you to a local truck driving school and covers your tuition while you're there. The money is then repaid over time through payroll deductions.
Finding a company that will sponsor you through your CDL training is one of the best options for new drivers who want to complete their training. When you complete your training, some organizations need you to sign a contract to work for them. You'll also have the security of knowing that you'll have a job after you graduate.
What trucking companies will pay for CDL training?
Company-paid CDL training is a fantastic way to acquire your CDL while also having a job waiting for you when you graduate. Some companies provide their own CDL programs, or they will pay for your CDL if you agree to work for them when you finish the program. Given that the typical cost of CDL training ranges from $1,500 to $8,000, choosing a company-sponsored CDL training program can save you thousands of dollars in the long term.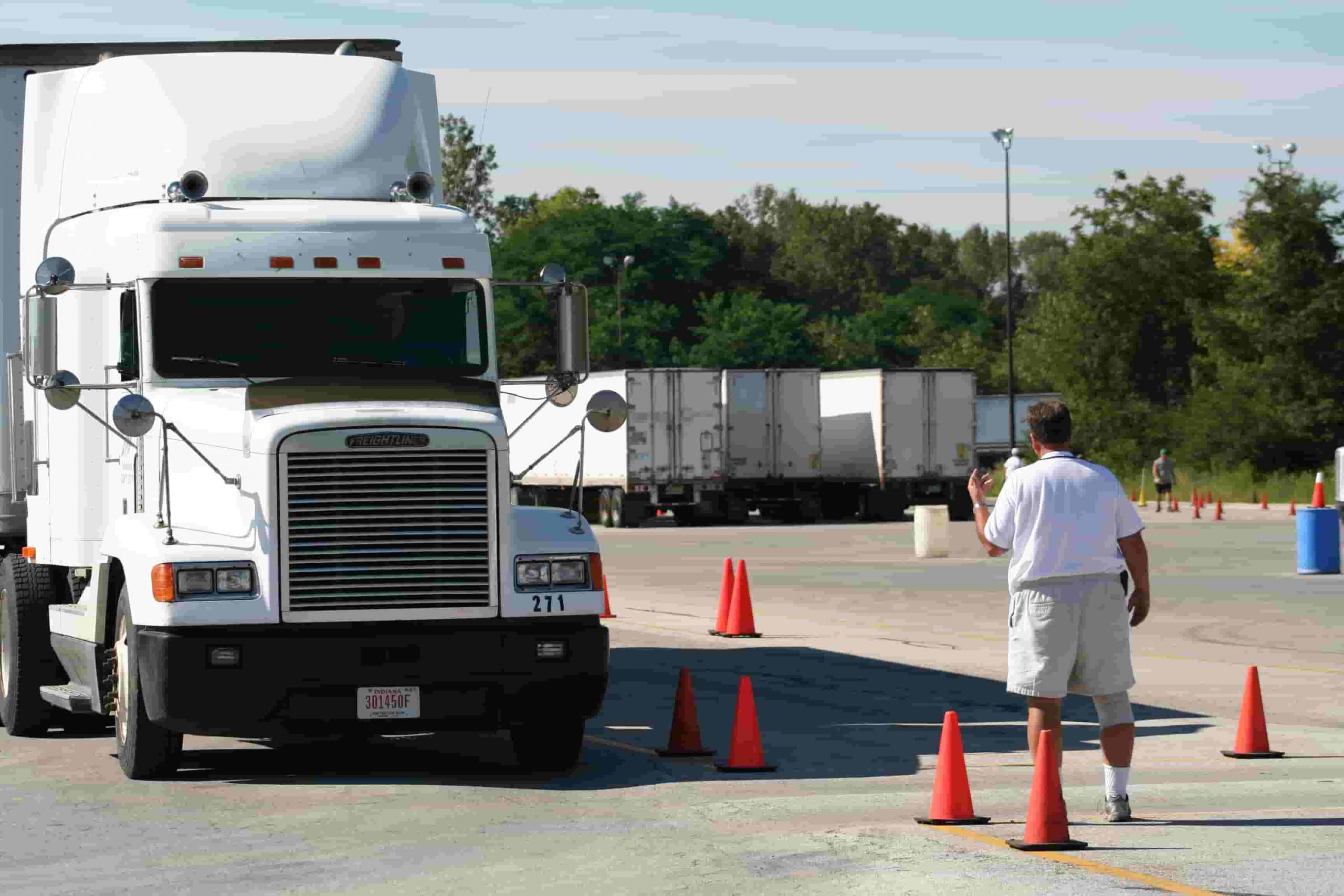 Some businesses provide superior company-sponsored CDL training than others, making them more desirable employers after graduation. Here are some of the top CDL training companies to look into.
This successful trucking company is well-known for its experience transporting reefers, flatbeds, and tankers. They provide jobs that train for CDL free if you complete your contract with the organization.
SWIFT's 23-month program gives you one-on-one instruction with a professional driver. Once you've completed your truck driver training, you'll be assured a job with them. They do need you to pay for your own training upfront, but the company reimburses you over the course of 26 months if you stay with them. They pay new drivers less but provide many options for growth and salary raises as they gain experience.
This company has been in business since 1988 and provides one-on-one CDL training in the real world. You'll learn from an experienced driver who will teach you what it's like to drive on the road while getting your CDL. During their training, drivers might be paid and given benefits.
This trucking company, which was founded in 1980, specialized in automotive and freight transportation. They have an educational CDL network and operate east of the Mississippi. After completing their training, drivers are brought on full-time. Pam also understands the value of family time and provides greater vacation time than many other companies.
This company is one of the top in the industry, with 50 years of experience and an excellent CDL training program. Your CDL training isn't deducted from your income; it's fully free with the firm. Once you're behind the wheel, you'll enjoy the fact that this company pays you for dock loading and unloading time.
C.R. England Trucking, Roehl Transport, Stevens Trucking, CRST, USA Truck, and others all have fantastic company-sponsored programs. Find a trucking company that will provide you with the experience you require by doing some research.
Read more >> How Much Do Truck Drivers Make in the United States?
Why would a company agree to pay for a CDL training course for an employee?
Employers appear to have an insatiable demand for drivers. To begin with, there is a high rate of driver turnover, necessitating regular recruiting. Furthermore, the top trucking businesses recognize the value of attracting and maintaining outstanding staff, and they are ready to treat them well, including investing in their training. All you have to do now is discover a company that is a suitable match for you.
How to Apply for Paid CDL Training
Although each school has its own application process, most of them will enable you to apply online through the company's website. In order to be considered for paid CDL training, you must submit the following information:
Full name

Phone number

Address and other personal information

Any moving violations

Any accidents or infractions involving reckless driving

Information about your previous employment and driving record.
You should be aware that these schools will need you to work for the corporation once you have your CDL. The length of your contract will be determined by the employer you pick.
Can I Get a Grant for CDL Training?
There are several grant opportunities available to help you pay for your truck driver training program, in addition to company-paid CDL training. To pay for your education, you may be eligible for federal or state assistance. These grants can help you pay for your education without having to worry about repaying the money once you've finished your CDL training.
The US Department of Education offers these grants, which give financial assistance depending on your financial need. They may be used for education as well as other types of training. If you don't already have a degree and are pursuing a program that leads to certification, you may still be qualified.
You may certainly apply for federal grants to assist pay for your CDL truck driving school education, but your state may also provide additional grants.
Aside from federal grants, state-specific grants for truck driving schools may be available to assist you to pay for your CDL training. Because various states have different resources, it's crucial to find out what possibilities are available in your area. Here are a few places where you might be able to get a grant to assist pay for truck driver training:
California: California citizens can apply for state funds to help pay for educational programs by completing the FAFSA and the California Dream Act Application (CADAA). The CADAA may be found at www.csac.ca.gov.
Georgia: The state of Georgia offers a variety of grants and scholarships to help students pay for their education. Check out sfc.georgia.gov/scholarships-grants-and-loans for more information on these loans and if they may be used for CDL training.
North Carolina is a state in the United States. North Carolina residents can search www.cfnc.org/paying/schol/all schols.jsp for a range of grants and scholarships. The conditions and amount granted to the scholarship recipient are listed for each scholarship.
Pennsylvania provides a grant program that might help you pay for your training. Make sure you meet the eligibility requirements. Financial needs and program costs are taken into account when distributing awards. To apply, go to www.pheaa.org.
Tennessee residents have a variety of possibilities when it comes to getting CDL school funding. The state of Tennessee has a list of grants and scholarships available at www.tn.gov/collegepays/financial-aid.html.
The good news is that you are not limited to applying for and winning only one grant or scholarship. You may be able to combine various grants or scholarships to cover the cost of your CDL training, depending on the grant you get. Allowing a smaller reward amount to prevent you from applying is a mistake. When it comes time to pay for your CDL, it all adds up.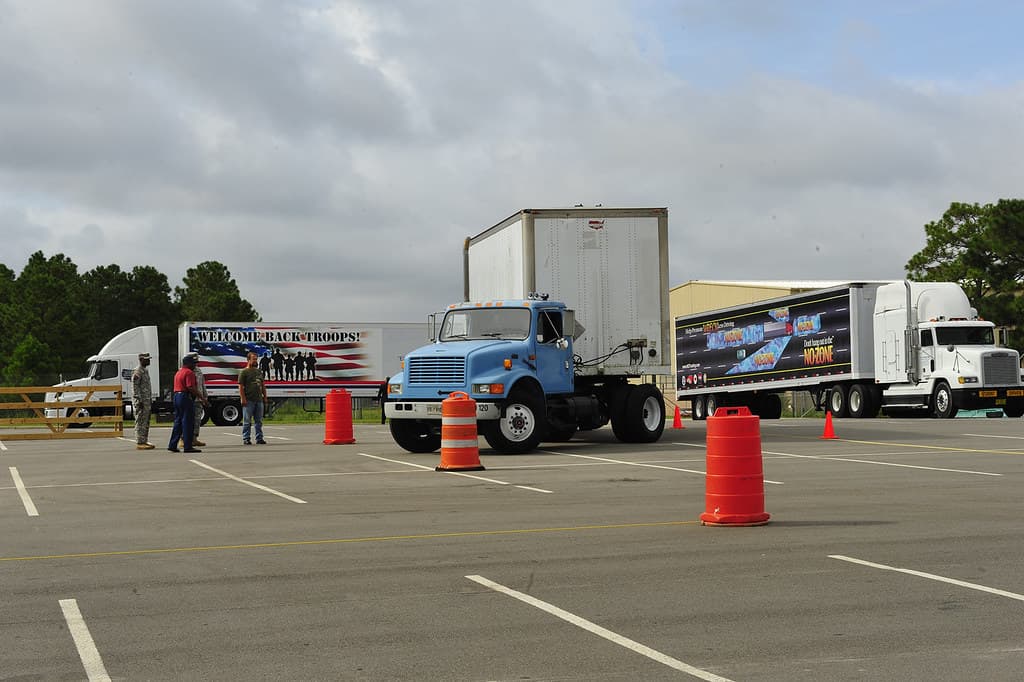 If you're a veteran, you might be able to utilize your VA education benefits to help pay for your CDL training. Check with the Department of Veteran's Affairs to see if the CDL training program you chose is approve
The WIA is a federal law that assists people who are changing jobs or have lost their jobs in improving their workplace abilities in order to find better work. The WIA grant will not only give you enough money to enroll in a CDL training program, but it will also link you with a counselor who will assist you in developing a future job plan so you can get back on track.
State and federal CDL school grants might help you gain the skills you need while paying for your study. Working hard to locate grants or scholarships that you can apply for will help you save a lot of money in the long run and keep you out of debt while you acquire your CDL.
How Can I Get Paid to Get My Commercial Driver's License?
Some companies will pay for your schooling and pay you while you are doing your truck driver training. Students may earn $500 per week while completing their CDL training program with companies like Roehl. They'll also pay for your CDL training so you can get your career off to a good start. Of course, you'll be bound by contract to work for the firm that pays for your training and assists you in obtaining your CDL.
Most employers need at least a year of commitment after graduation, but it's wise to check with the company ahead of time to see how long you'll be obliged to drive for them if they pay for your CDL. You will be responsible for covering all of your training fees if you decide to work for another company after completing your training or if you decide to finish your training early.
Does Unemployment Pay for CDL Training?
If you're currently unemployed, there are some excellent programs available to assist you in re-entering the industry and pursuing a rewarding career in trucking. Some programs enable you to pay for your education and training while still receiving unemployment benefits, allowing you to live and acquire the skills you need for a new career.
One of the conditions you must complete to maintain your unemployment benefits if you return to school or acquire job training is that you engage in a Workforce Investment Act-approved training program lasting up to 26 weeks. Truck driving is covered under the WIA since it is high-demand employment. Most truck driving courses last between 9 and 24 weeks, making them WIA-eligible.
If you're unemployed, you might be able to use federal Pell Grants to pay for your CDL training while still receiving unemployment benefits.
Read more >> Commercial Truck Insurance Rates By State (Updated 2024)
Is Financial Aid Available for Truck Driving School?
Yes.  For individuals in need of financial assistance, getting financial aid to help cover the costs of CDL training is a great option. Federal Pell Grants, state grants, veterans benefits, the Workforce Investment Act, and financial support from a company-sponsored CDL training program are all options for funding truck driving schools.
You don't have to go into debt to get CDL school grants, find company-sponsored CDL training, or fund your CDL training costs. Find paid CDL training or apply for grants and scholarships to help you pay for your training. For you, the question "what trucking companies will pay for CDL training?" has already been answered in our post. We hope you have a successful start to your trucking career.