If you wish to land a job in which you'll be operating a particular type of vehicle, it's crucial to consider what driver's license you will need. One of the common licenses that you can obtain is a Class C license. To determine if this is the right license for you, you need to understand what this license is and how to obtain it.
In this article, we will define a Class C license, its requirements, and the steps you will need to take to obtain it.
What is a Class C commercial driver's license?
Class C license is the most common type of CDL Classes that allows drivers to operate vehicles designed to transport fewer than 24 passengers including themselves. This includes single vehicles under 26,001 pounds or towing a trailer with a GVWR under 20,001 pounds. In addition, it includes vehicles transporting hazardous materials (HazMat) that are classified as hazardous under 49 U.S.C. 5103 and required to be placarded under  49 CFR Part 172 Subpart F or transporting any quantity of a material listed as a select agent or toxin in 42 CFR Part 73. This also includes single vehicles with a tank exceeding 1000 gallons even when the GVWR is fewer than 26,000 pounds. Otherwise, you can read more information about class A license and class B license to identify which one is suitable for you.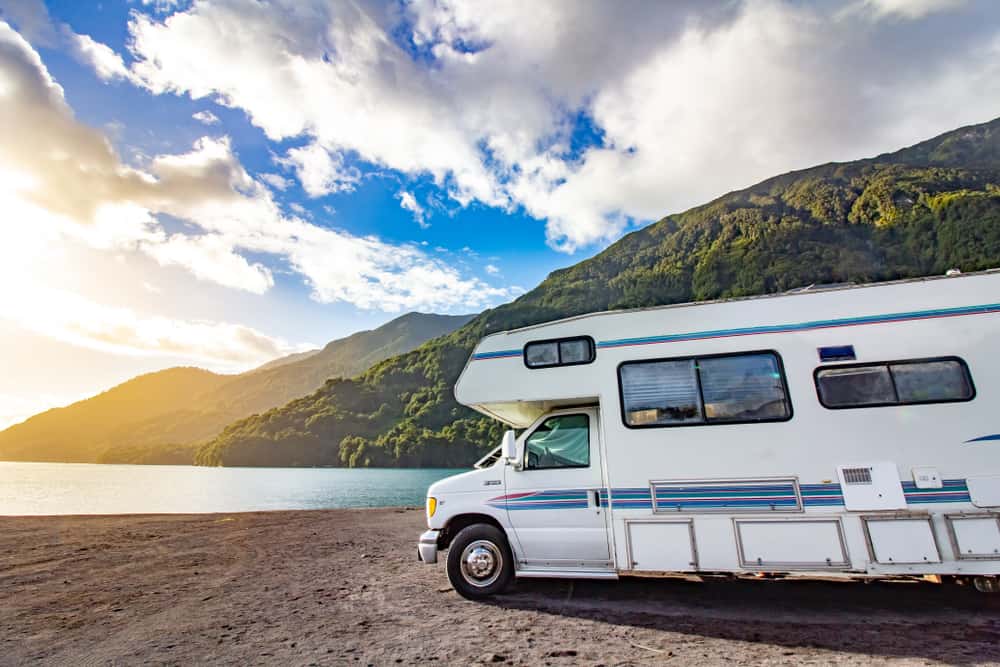 Employers may require their drivers to own a Class C license as a condition of employment even when not required by statute. As their insurance carriers often require this to ensure proper training leading to more safety and fewer claims.
What does a Class C driver do?
The Department of Motor Vehicles website specifies that a Class C license holder can operate the following vehicles: 
2-axle vehicle with a gross vehicle weight (GVWR) less than 26,000 pounds

3-axle vehicle with a GVWR less than 6,001 lbs

Housecar 40 feet or less

3-wheel motorcycle with 2 wheels located in the back or front

Vanpool vehicle manufactured to carry more than 10 people, but no more than 15 people including the driver
Drivers with a Class C license are allowed to tow a single vehicle with a GVWR of fewer than 10,001 lbs, a trailer coach. They are also permitted to tow a fifth-wheel travel trailer weighing less than 10,000 lbs or a fifth-wheel trailer with a GVWR between 10,000 and 15,000 lbs. If you are a farmer or you work for a farmer, a Class C license will also allow you to drive vehicles with a GVWR of under 26,0001 lbs if it's used for farm-related purposes.
Requirements for Class C license
You will need to meet several requirements to obtain a Class C license. It's vital to refer to your state's specific requirements. You will need to take and pass your general driving knowledge test and pass a pre-trip test to obtain a general Class C license. If applicable, you may also need to pass the hazmat test and passenger transport test. In order to pass these tests, you will need to prepare adequately. Meeting these requirements will allow you to get your Class C license.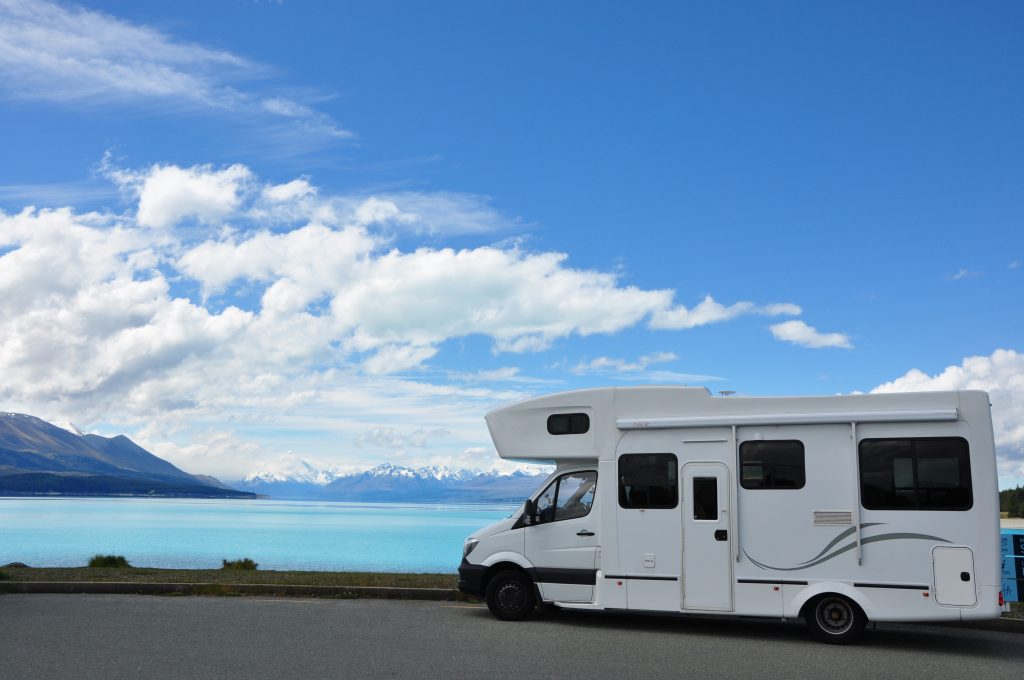 How to obtain a Class C license?
You will need to take the following steps to obtain a Class C license:
1. Find out what criteria your state considers a "Class C" license
First, you'll need to determine whether this type of license is right for you. Consider the vehicle you're operating and determine what your state calls the Class C license. Some other cases choose a different term for this type of driver's license. This will save you from starting the process over again if necessary.
2. Determine what age you need to be
You'll need to meet the age requirements to obtain a Class C license. To drive across state roads in the U.S., you'll need to be at least 21 years old. In some states, you will be allowed to drive intrastate if you're at least 18 years old.
3. Get a copy of the CDL manual for the state
When obtaining your Class C driver's license, it's crucial for you to follow your state-specific process and state's CDL manual in particular. You can get a copy of this free manual at your local DMV office or via your state's DMV website.
4. Complete a CDL application for your state
The next step is filling out your state's CDL application. You'll be asked to provide various histories and your ID information. Besides, you may need to provide proof of identity and residency. You can do this through various bills, copies of your Social Security card, etc.
5. Undergo vision test and physical exam
The specifications will vary by state. However, when you apply, you are usually required to undergo a physical and vision exam. The physical exam will test your ability to carry a variety of cargo and passengers.
6. Prepare for the written CDL exam
Refer to your state's CDL manual when you study for the exam. Each state has a different test with a different format and content. Depending on what you'll be carrying as a licensed driver, you may be required to take additional written exams.
It's essential to take CDL practice tests to get familiarized with the real test. Let's get started with free CDL practice test for all 51 states on this website.
General Knowledge test
All CDL drivers have to pass the CDL General Knowledge test. This test has 50 multiple-choice questions, in which the major topics include CDL requirements rules, safe driving, safe cargo transportation, and pre-trip vehicle inspections.
The US Government requires all of the states have minimum standards for the commercial driver's license. As the federal government provides these standards, CDL tests vary from state to state. You must hold a valid driver's license and pass the CDL general knowledge test to obtain a CDL. If the vehicle you are driving requires an endorsement, you will need to pass an endorsement test. For instance, you will need to pass a hazmat endorsement test if your vehicle has hazardous materials.
Pre-Trip
During the pre-trip inspection, you must demonstrate that the vehicle is safe to drive. You will have to walk around the vehicle and touch or point to each item then explain to the examiner what and why you are checking. You will not have to crawl under the hood or vehicle. 
Passenger Transport if transporting more than 15 people, including the driver
Bus drivers have to have a passenger endorsement on their commercial driver's license. To get the endorsement, you must pass a knowledge test including vehicle inspection, loading and trip starting procedures, on-road procedures, post-trip inspection, prohibited practices, and the use of brake door interlocks. 
HazMat if transporting hazardous materials
A hazardous material is a substance or material that could adversely affect the safety of the public, carriers or handlers during transportation.
The Department Of Transportation (DOT) has figured out certain materials as hazardous, and in order to transport them, truck drivers have to obtain a specific HAZMAT endorsement.
Passing a TSA (Transportation Security Administration) background check is a part of the process for obtaining a Hazmat endorsement. In addition, you will have to pass a CDL Hazardous Materials written test. 
7. Take the CDL exam
After preparing, you will need to pass the exam. Make sure that you're answering to the best of your ability and showing a deep knowledge of appropriate driving practices.
8. Keep your Commercial Learner's Permit (CLP) for as long as necessary
After passing the CDL exam, you will need to have your CLP for at least two weeks before taking a driving test. The process to obtain your permanent license will vary from state to state, therefore, it's critical to follow your state's guidelines and practice for the upcoming driving test during this time.
9. Complete your state's required training
Once obtaining your license in due time, you will need to complete certain training programs required by your state. This may include on-the-road training or classroom training. Your state may require you to complete both in some cases. Make sure you are complying with your state's requirements when it comes to this process.
10. Practice driving with a CDL driver
It's important for you to practice driving with a licensed driver. The more you practice driving with supervision on the road, the greater chance for you to pass the driving test. Ask questions and let them teach you what they know.
11. Take your driving test
After setting up the date and time for your driving test, you'll need to take and pass this test which includes a vehicle inspection test, s basic controls test and a road test.
12. Pay the required fee
After passing the test, you will need to pay the required fees. Then you will have a Class C license.