Understanding the requirements needed and the effort involved in obtaining a Class B license can help you organize and create a reasonable plan to achieve your career goals.
In this article, we will identify Class B licenses, who use these licenses, the requirements to apply for a Class B license, and the process for you to become a Class B license holder.
What is a CDL Class B License?
A Class B commercial driver's license (CDL) allows drivers to operate vehicles with a GVWR greater than 26,001 pounds, as well as towing a trailer with a GVWR under 10,000 pounds. 
With the correct endorsements, those who possess a Class B license may also drive CDL Class C vehicles but not CDL Class A vehicles.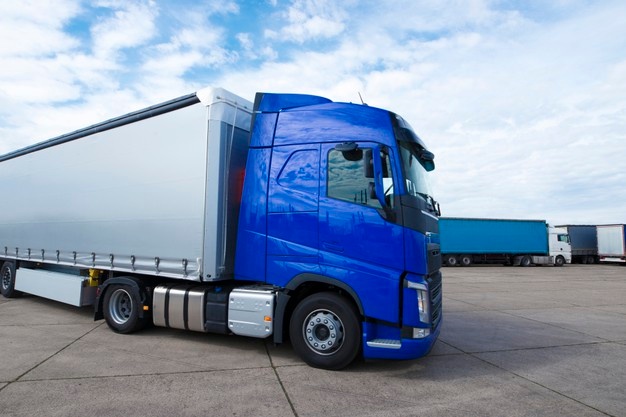 Class B license holders may be able to operate:
Straight trucks

Buses include city transport buses, tour buses, school buses, and segmented buses

Trucks include delivery, courier trucks, concrete delivery trucks, dump and garbage trucks

Utility repair vehicles
Minimum Requirements for Class B License
Have a valid non-commercial driver's license

Have 1 or 2 years of driving experience (depends on each state)

Must be at least 18  years of age to drive within the state

Must be at least 21 years of age to transport hazardous materials or to drive out of state

Provide your proof of citizenship or lawful permanent residency (Section 383.71)

Your social security card, or your proof of the number

Birth certificate 

Valid passport

Green card

Can speak and read English at a sufficient level (Section 391.11). 

Provide a DOT medical card, which requires a DOT physical card. 

Be a qualified driver (Section 383.51) 

The completion of a CDL training course may be asked in some states. 

Pass all of the required background checks.
Required documents
A completed and signed application 

The original birth certificate or any acceptable document 

9 digits SSN Card or an official government correspondence

Two proofs of residency

Legal documents are required if you change the name

A medical card that is valid for up to two years

The commercial learner's permit written exam

Road skills performance Test
How to Get Your CDL Class B License?
The process to obtain a Class B license is as below:
1. Research your state's requirements
Since each state may have its own specific requirements for qualifying an individual to earn a Class B commercial driver's license, it is crucial for you to take the time to research the requirements of your state to determine your eligibility. You can find this information by visiting your state's motor vehicle association's website.
2. Get your commercial learner's permit (CLP)
You can apply for a commercial learner's permit by going to your local DMV. Firstly, you should review the online study materials offered through your state's MVA website because you will have to complete a variety of written exams covering topics from general traffic laws, air brakes and types of endorsements. After completing and passing these exams, you will receive your CLP and be able to start test driving.
3. Undergo a screening process
As a part of your licensing process, it's required for you to go through a number of screenings to determine your ability to drive Class B vehicles. Since Class B drivers can transport hazardous materials and operate school buses or public transit vehicles, you will have to be fingerprinted, and likely pay a fee to get a background check done.
4. Obtain a Department of Transportation (DOT) physical ability card
As a part of the screening process, you must also undergo a physical examination through the DOT in your state. They will evaluate your hearing, vision, color vision, heart health and blood pressure to deem if you are physically fit to operate a commercial vehicle. Once passing your physical, you can receive the medical examiner's certificate. You are expected to complete annual physicals to ensure that you are still fit to operate a commercial vehicle.
5. Attend a CDL program
This is optional but it can be extremely beneficial in preparing for your final examinations. In addition to the practice hours devoted to driving a Class B vehicle, you will also receive in-class instruction on important components such as air brakes, truck mechanics and traffic laws. Check your state's DOT website for the available programs and required fees.
6. Complete the written exam and driver's test
The Commercial Driver's License test consists of 3 exams to determine your knowledge of the type of vehicle you'd drive and your state's traffic laws. You will have to pass a driver's test as a part of the exam. Once passing, you are officially a Class B license holder. You will need to be aware of your state's requirements to renew and update your license through continuing education courses.
Taking CDL practice tests is an important part of the exam preparation process. Let's get started with our free CDL practice test pack for all 51 states on this website if you're planning to obtain your own Class B license. Let's get started right away!
General Knowledge Test 
All CDL drivers have to pass the CDL General Knowledge test. This test has 50 multiple-choice questions, in which the major topics include CDL requirements rules, safe driving, safe cargo transportation, and pre-trip vehicle inspections.
The US Government requires all of the states have minimum standards for the commercial driver's license. As the federal government provides these standards, CDL tests vary from state to state. You must hold a valid driver's license and pass the CDL general knowledge test to obtain a CDL. If the vehicle you are driving requires an endorsement, you will need to pass an endorsement test. For instance, you will need to pass a hazmat endorsement test if your vehicle has hazardous materials.
Air Brakes
If you wish to drive a truck or bus with air brakes or tow a trailer with air brakes, you must pass the Air brakes endorsement examination. The air brakes test has 25 multiple-choice questions, its topics include parts of air brakes system, dual air brakes, air brake systems inspecting, and air brakes using.
Air brakes make the brakes work by using compressed air. Air brakes are considered a good and safe way to stop large and heavy vehicles, but they must be well maintained and used properly. The Air brakes exam covers the air brakes system, proper use of the system, and inspection of the system. 
Pre-Trip Inspection
During the pre-trip inspection, you must demonstrate that the vehicle is safe to drive. You will have to walk around the vehicle and touch or point to each item then explain to the examiner what and why you are checking. You will not have to crawl under the hood or vehicle. 
You can find more information about all CDL Classes and their restrictions to know which class is suitable for you.
7. Consider CDL endorsements for operating specific vehicles
Class B license holders can acquire the following endorsements by completing a written test and a road skills test in some cases. On the CDL website, you can find more information about these endorsements.
(P) Passenger transport

(H) Hazardous materials

(S) School bus/ passenger transport

(T) Tank vehicle

(X) Tanker and hazardous materials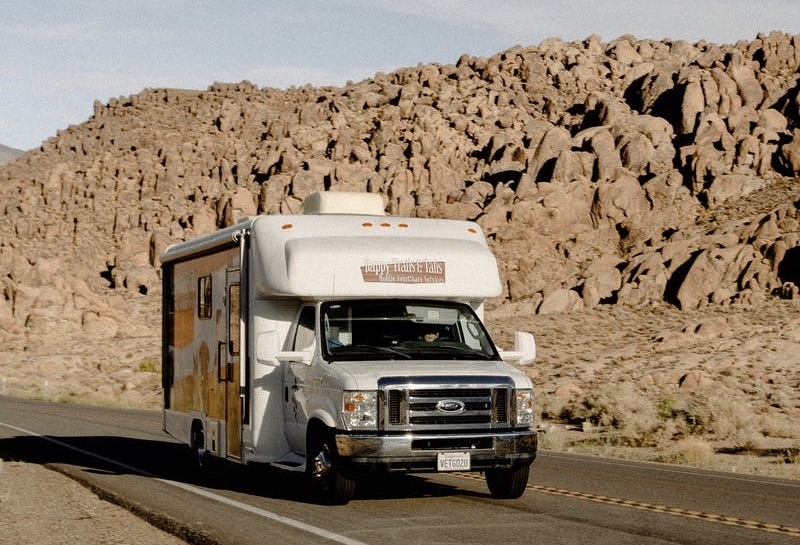 Jobs Outlook for a Class B Driver's License
The employment prospects for Class B license holders are looking good. For example, if you wanted to be a bus driver, the U.S. Bureau of Labor Statistics forecasts a 5% growth in employment through 2028.
Delivery truck drivers are also projected to see a 5% growth in employment through 2029. Therefore, you should have plenty of options whatever Class B license career you wish to try for.