There is a slim chance you may have heard about the term Texas CDL, or commercial driver's license, which didn't fully make any sense at first, but it is just a driver's license category that allows individuals to drive larger vehicles like trucks.  And Texas CDL Endorsements can be granted by the government to allow certain drivers to carry out tasks not included in the standard license conditions.
With regards to the specific Texas CDL Endorsements type applied for, individuals may be required to submit to background checks, complete the application, prepare additional requirements, and even take a physical and CDL knowledge test. To get ready for your CDL knowledge exam, you can take our Texas CDL practice test 2021 on this website for free.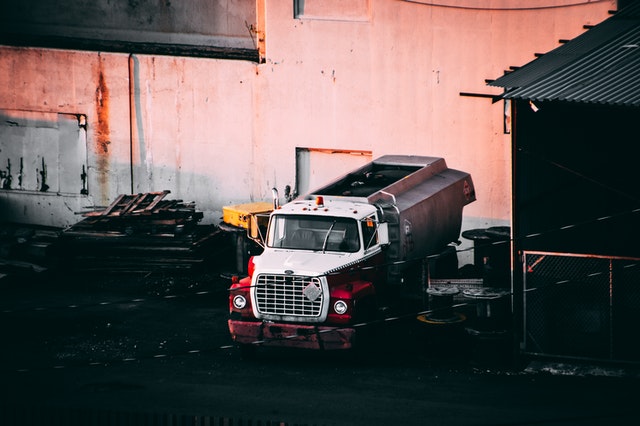 Texas CDL Endorsements
Only 3 endorsements are allowed on Texas CLP.
A Commercial Learners Permit (CLP) allows you to practice driving on public roads as long as you're with a licensed CDL holder in the passenger seat. Completing all of the relevant knowledge tests is not enough to get your CLP. To get your Texas CLP, you must first obtain a valid Texas Driver License. Only 3 endorsements are allowed on a CLP, namely Passenger (P), Tank Vehicle (N), and School Bus (S). You don't need to get a CLP before receiving the Tank Vehicle endorsement if you already have a CDL. The following are additional requirements in applying for a CLP:
Without a valid Texas driver's license, your CLP isn't valid and can't be used to prove your identity.

A CLP allows you to practice driving on a public road in a commercial motor vehicle with a CDL holder in the passenger seat. The CDL holder must have the same CDL class as the vehicle you're driving.

Before taking the tests, you must keep your CLP for fourteen days.

Your CLP is valid until the expiration of your CDL or for 180 days, whichever comes first.

Without having to retake the knowledge tests, a CLP may be renewed once, up to thirty days before it expires.
Below is a list of Texas CDL Endorsements:
H (CDL only) – Texas CDL hazmat endorsement – transportation of materials found to be hazardous like combustible or flammable liquids, explosives, or gases. This type of endorsement requires background checks but allows individuals to secure high paying jobs by working for gas or oil companies

N (CDL or CLP only) – Texas CDL tanker endorsement – tank vehicle operation transporting requiring specialized training not included in courses by ordinary drivers.

P (CDL or CLP only) – Texas CDL passenger endorsement – passenger operation like city buses that transports 16 or more passengers in the state of Texas and requires passenger safety training and maneuvering of large vehicles

S (CDL or CLP only) – Texas CDL school bus endorsement 

T – towing of double or triple trailers over a specified weight

X (CDL only) – transportation of tank vehicle and hazardous material
| Endorsement | Driving Test | Issuance of CLP |
| --- | --- | --- |
| Hazardous Materials (H) | No | No |
| Tank Vehicle (N) | No | No |
| Passenger (P) | Yes | Yes |
| School Bus (S) | Yes | Yes |
| Double/Triple Trailer (T) | No | No |
| Combination (X) | No | No |
Texas CDL Classification
Texas CDL falls under three categories, which are based on the weight of the vehicle and its towing capacity.
Class A License – this type of license allows an individual to drive any combination vehicles with a GCWR (Gross Combination Weight Rating) of 26,000 pounds or more and a GVWR (Gross Vehicle Weight Rating) or towing capacity exceeding 10,000 pounds. Listed below are some examples of these vehicles:
Tractor-trailers

Trailer-truck combinations (double and triple)

Tanker vehicle

Flatbed

Livestock carriers
Class B License – holders can drive any single vehicle with a GCWR of 26,000 pounds or more and with a towing capacity not exceeding a GVWR of 10,000 pounds. Vehicles carrying more than 24 passengers inclusive of the driver are also included in the scope.
Listed below are some examples of these vehicles:
Large buses such as city, tour, and school buses

Straight trucks

Dump trucks

Box trucks such as appliance & furniture delivery services and couriers

Motor homes
Class C License – holders that are neither Class A nor Class B but are designed to transport 16 passengers minimum inclusive of the driver or used to carry hazardous materials.
Listed below are some examples of these vehicles:
Hazardous materials (hazmat) vehicles

Passenger van
Texas CDL Requirements
To apply for Texas CDL, individuals must be of 18 years of age to be allowed to drive within Texas and at least 21 years of age to either transport hazardous materials and drive interstate. They should have a clean driving record otherwise they would not be eligible to apply and must present the following documents to the local Department of Motor Vehicles for application:
US citizenship by presenting any of the following documents: resident card, passport, or birth certificate

Proof of identity (valid Texas Driver License)

Social Security Card

Proof of Texas residency (choose 2 from the following: voter registration card, Texas motor vehicle registration, or mortgage statement)

Self-certification of medical status as seen on forms CDL-4, CDL-5, and CDL-10

Certificate by medical examiner depending upon the type of certification

Texas vehicle registration for each vehicle owned and proof of insurance
How to Pass the Texas CDL Test?
The test itself consists of two types namely CDL Knowledge test and CDL Road Skills Test
CDL Knowledge test is done to assess the driver's understanding of Texas Commercial Rules, questions about General Knowledge, Combination (applicable for only Class A), texas CDL Air Brake endorsement, and Texas CDL Endorsements to which applicants must score at least 80% to be able to move to the next test. For more information and detailed knowledge, you can read it on the official Texas CDL manual.

CDL Road Skills Test can only be conducted after passing and completing the knowledge test, it comprises the Pre-Trip inspection, Basic Vehicle Control, and the Road Test. First, you will be asked by the examiner to do a full vehicle walk-around to check the driver's knowledge of vehicle components followed by the starting, stopping, backing up, parking, and lane changing. Lastly, the applicant should present an unexpired valid driver's license and CLP before proceeding to a road test which is done on the streets for the applicant's on-hand demonstration towards different traffic situations as well as knowledge of turns and the basic traffic signs.
After completing and passing both the CDL written test, applicants will then receive the CLP or Commercial Driver's Permit valid for 180 days which states that within the 180 days, applicants can only be allowed to drive a commercial truck on public roads if accompanied by a licensed commercial driver. The law also states that applicants must secure their CLP at least 14 days before taking the CDL test. After you can pay the application fee, pass the vision test, provide your thumbprint, and lastly have your photo taken.
With all these being said, once you have read all the guidelines, accomplished all CDL requirements, and have completely set your mind to start your training, you will also want to consider checking out our FREE CDL prep test, which is one of the best Texas CDL practice tests! Take note that taking practice tests will, without a doubt, boost your results on the tests you are about to take. 
Read different reviews left by other aspirants to be able to gather more information and have a better understanding of what these schools have to offer, or better yet visit or contact them directly to start your CDL training program. Lastly, keep in mind that the permit testing can be taken multiple times but best assured to achieve success on your first try to avoid paying additional fees.
Last but not least, never mind connecting with us via [email protected].