The idea of being able to operate larger commercial vehicles can only be granted to those who are can pass the CDL exam since they require a special set of knowledge and skills. But before anything else, you must first know a few details that our Tennessee CDL study guide would provide about the process from signing up, its cost, free TN CDL Practice Test resources, as well as what to expect. Once you're ready, contact your local DMV to schedule an appointment.
Firstly, the following are Federal endorsements: H, N, P, S, T, and X even though only P, S, and N endorsements are recognized by the Tennessee CLP. With that said, Tennessee holders with "P" endorsement are not allowed to operate a CMV that transports passengers, "S" endorsement Tennessee holders are prohibited from school bus operation, and "N" endorsement Tennessee holders can only operate empty tank vehicles and are banned from driving tanks previously carrying hazardous materials.
H (Knowledge test only) – hazardous materials

N (Knowledge test only) – tank vehicle

P (Knowledge and skills test) – passenger

S (Knowledge and skills test) – school bus operation

T (Knowledge test only) – double and triple trailers

W (Knowledge and skills test) – tow truck (written test if in New York)

X (Knowledge test only) – transportation of tank vehicle and hazardous material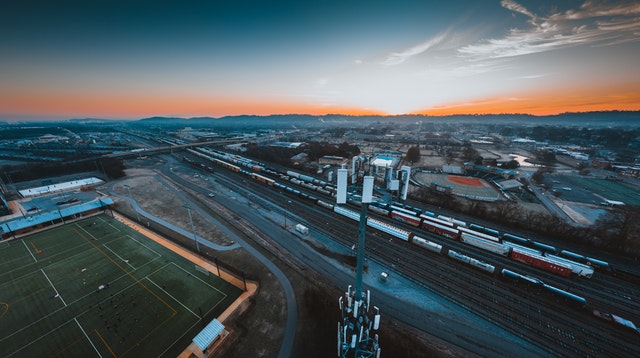 Tennessee CDL Classifications
For anybody to be allowed to drive a commercial vehicle in Tennessee, individuals must earn their commercial driver's license. Only vehicles such as tanker vehicles, double and triple trailers, passenger vehicles, and vehicles carrying materials that are found to be hazardous require endorsements.
Class A License – this type of license allows an individual to drive any combination vehicles with a GCWR (Gross Combination Weight Rating) of 26,000 pounds or more and a GVWR (Gross Vehicle Weight Rating) or towing capacity exceeding 10,000 pounds. Any driver holding a Class A license as long as supplemented by appropriate endorsements can be allowed to operate Class B, C, and D vehicles. Drivers may operate truck and trailer combo, tractor-trailers, tanker vehicles, double and triple trailers, livestock carriers, and flatbeds among others to which drivers must present appropriate endorsements based on the capacity of the loads each vehicle could carry.
Class B License – holders can drive single or combination vehicles with a GCWR of 26,000 pounds or more and with a towing capacity not exceeding a GVWR of 10,000 pounds. Any driver holding a Class B license as long as supplemented by appropriate endorsements can be allowed to operate Class C and D vehicles. Drivers may operate box trucks (such as appliance & furniture delivery services and couriers), straight trucks, dump trucks, and buses (city buses, tourist buses, and school buses).
Class C License – holders that are neither Class A nor Class B but are designed to transport at least a minimum of 16 passengers inclusive of the driver or used to transport hazardous materials as stated in the Hazardous Materials Transportation Act.
Class D License – holders that only transport private passengers
CDL Requirements in Tennessee
When applying for the Tennessee CDL test, applicants must be of 18 years of age to be allowed to drive within Texas and at least 21 years of age to either transport hazardous materials or drive interstate.
Just like any other state, review the respective state's Tennessee CDL requirement first. To qualify for the Commercial Instruction Permit, applicants must have a valid DOT medical card, which is also the same if you are a government employee before they will be granted to participate in the test and proceed with the CDL application process. They must also present the following documents to the local Department of Motor Vehicles for application. So meeting all of the following requirements based on the Tennessee CDL study guide is the very first step to obtaining a CDL:
Medical Card (current and updated)

Proof of US citizenship

Proof of identity (valid Driver's License or any other ID issued by the state)

Social Security Card and Number

Proof of Tennessee Residency (at least two)
Listed below are some of the acceptable forms of identification that can be used when applying for the Tennessee CDL test:
US Passport

Birth Certificate

Social Security Card (Social Security Number will do)

Tennessee driver's license

If transferring from a different state, another state's license should be provided
CDL Cost and payment options in Tennessee
While there are a variety of fees involved, it all depends on the type of application and license class you plan to take. All in all, it would roughly cost about $27 to $73 but is still subject to change.
CDL Testing in Tennessee
In the next part, this Tennessee CDL study guide would provide a testing process for Tennessee CDL.
Applicants must pass the two types of tests offered namely the CDL Knowledge test and CDL Road Skills Test scheduled by the local Commercial Driver License Road Skills Test.
To be able to get a Commercial Learner's Permit, applicants must pass the CDL knowledge test that comprises general knowledge topics as well as endorsements related to the CDL license being applied for. A combination of our free CDL Practice Tests and the Official Tennessee CDL handbook will help you easily pass the test.

CDL Road Skills Test can only be conducted after passing and completing the knowledge test, which comprises of three sections: the Pre-Trip inspection, Basic Vehicle Control, and the Road Test. First, applicants will be asked by the examiner to do a full vehicle walk-around to check the driver's knowledge of vehicle components followed by the starting, stopping, backing up, parking, and lane changing. Lastly, the applicant should present an unexpired valid driver's license and CLP before proceeding to a road test which is done on the streets for the applicant's on-hand demonstration of different traffic situations as well as knowledge of turns and the basic traffic signs.
Applicants are required to pass their physical examination every two years to be able to acquire their CDL. They must also possess good eyesight which means having 20/40 vision in each eye with or without the use of contact lenses or glasses. Lastly, drivers should have good hearing and be able to distinguish colors.
Now that you are familiar with the different facts and information, start looking for your local DMV to get yourself started with the CDL training immediately. Be sure to check out the different reviews first to ensure yourself that you'll be going to the right truck driver school, there will surely be job opportunities up for grabs for you once you complete training.
Let's make Tennessee CDL much easier to earn with our detailed Tennessee CDL study guide and one of the best CDL prep tests!