If you have a New York State commercial driver's license or CDL and want to be a school bus driver, you have to get an S endorsement in New York. If the school bus you're driving can accommodate 16 people or more, or it has a gross vehicle weight rating, that's called GVWR, of 26 000 lbs or more, the government will require you to have an "S" endorsement.
However, there's no need to apply for an "S" endorsement if the school bus driver already had one or if he processed an application for "S" and "P" endorsements at once. Before successfully getting this particular license, you need to have a New York State Commercial Driver License that you need to initially process before getting this endorsement. To get to know more about this, check the quick guide below on applying for an "S" endorsement for all school bus drivers in the state of New York.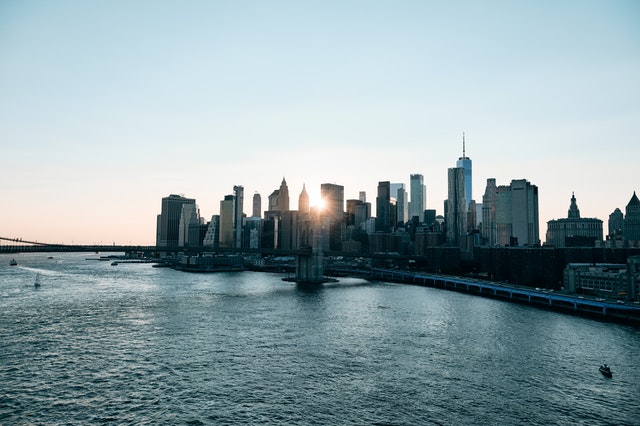 What is an S Endorsement?
Anyone who has a driver's license can use and drive a vehicle to whatever streets and highways in New York. However, you can only be legally allowed to use a specific vehicle based on the current license. Hence, if you want to work as a school bus driver, you need to process getting an S endorsement in New York.
The letter "S" means school bus, and that particular endorsement will give you the legal right to operate any school bus within the state. You can apply as a bus driver in primary to secondary schools, and you're tasked to bring the students to their respective schools and then bring them home after the class. You'll also take care of the transportation services during any school-funded events and activities.
Moreover, if you're driving a school bus that can accommodate 16 passengers or more, you're required to have a commercial driver's license in your state with a school bus "S" endorsement and "P" passenger endorsement. You'll need then to take and pass all of the necessary skills and written tests as the requirements to get the said endorsements.
New York CDL School Bus Endorsement Test
As previously mentioned, anyone who wants to drive a school bus should have an "S" endorsement. Hence, to add that school bus endorsement to your existing New York State commercial driver's license, you have a few requirements you need to meet.
You have to pass a CDL school bus written exam. There's a skills test that has three different sections that you also need to ace. After that, you'll have to pay the necessary fees during the entire application for the endorsement.
To prepare yourself for the written test, you need to carefully check a few study materials. Our free CDL practice test will definitely help you easily pass it. To pass the said test, you need to be knowledgeable about the use of bus mirrors to be aware of danger zones while driving, the rules in unloading and loading, and the anti-lock braking systems.
Besides that, you have to show understanding of the emergency kit and evacuation protocols, student management, railroad-highway crossings, and special safety considerations. The study material used for this written test is stipulated in the free New York Commercial Driver's License Handbook, particularly in Section 10. It's the official manual of the Commercial Driver's License.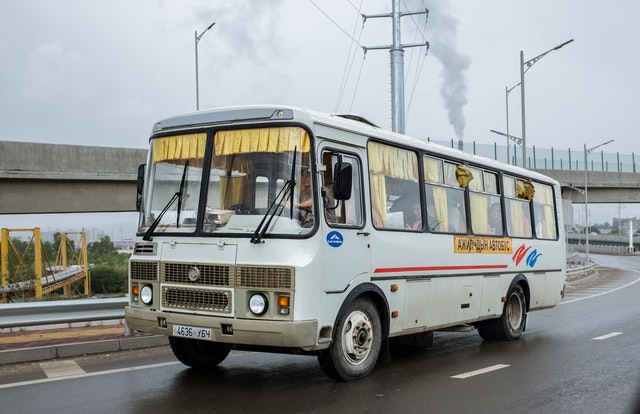 Medical Examination and Self-certification
All Commercial Driver's License or Commercial Learner Permit holders must certify to the commercial operation type they perform required by the Federal regulations. There is four self-certification driving types available in the options:  excepted intrastate or EA, excepted interstate or EI, non-excepted intrastate or NA, and non-excepted interstate or NI.
Aside from the required self-certification, there's also a medical test that will follow. You'll complete the said test with a licensed medical examiner that you can find on the Federal Motor Carrier Safety Administration's (FMCSA) National Registry. Once done, the examiner will give you the form MCSA-5876, which is your certificate copy. This way, you can get your Commercial Driver's license updated that you'll need for the CDL S endorsement in New York.
S Endorsement Application Process
The procedure in getting the S endorsement in  New York. is pretty simple, but it has a few processes that you have to follow. First, you need to pass the required skills and written tests for CDL  New York with a "P" passenger vehicle endorsement. Then, ace the new written test for school bus "S" endorsement with a few topics included. The test covers the basic protocols of loading and unloading the passengers, following the traffic light signals, and the proper use of flashing lights, external mirror systems, and other safety devices.
Besides that, the school bus "S" endorsement written test further includes basic skills of implementing the necessary procedures in evacuating all of the passengers during any possible emergencies. You also get to have enough knowledge about State and Federal regulations and laws related to this matter.
After passing the written tests, you're now on your way to passing the driving skills test. This time, you'll be using a particular bus that most schools have. Once done, take your skills and written test results to the nearest and local license office to start your application for a new New York commercial driver's license with a school bus endorsement. There you have it! Pay the required fee for the application and wait until your CDL S endorsement in  New York is ready.
Read more >> CDL S Endorsement Study guide
Drive Out of State
The CDL S endorsement in New York will allow you to drive a school bus in New York, obviously. But if you have outstanding driving skills and want to apply as a bus driver in schools near your area, read this entire article and be familiar with all the details discussed above.
Don't forget to follow the necessary steps provided to get your application done quickly and smoothly. Also, it'll be the best idea if you're going to carefully read the study materials before taking any written tests so that your chance of passing is high and your application will be processed as soon as possible.
And the very first step of getting the S endorsement in  New York is taking the NY CDL Practice Test now! We have to say that our CDL practice questions are one of the best practices, which are based on the official manual and the real test. It's time to practice!
Last but not least, never mind contacting us via [email protected]