Survey shows that after the great recession, opportunities for large truck and trailer drivers have been continuously growing. In fact, last 2019, the profession was considered one of the largest in the entire United States.
People who eye joining this growing workforce must first get a valid commercial driver's license or CDL. Michigan, like every state in America, adheres and complies with the Federal Commercial Motor Vehicle Safety Act of 1986 that established a standardized procedure of licensing and classifying commercial drivers.
But one thing is for sure, the Michigan CDL application is not made to be easy and simple. This article will elaborately discuss the entire process, requirements, and tests of how to get CDL Michigan.
CDL classes in Michigan
For CDL Michigan, drivers who operate vehicles that suit any of the following criteria must apply for a commercial driver's license:
Single-vehicle with gross vehicle weight rating (GVWR) of 26001 pounds or more

Combination vehicles with a combined gross vehicle weight rating of 26001 pounds or more; all the while pulling a towed vehicle weighing not less than 10001 pounds.

Vehicles built to transport 16 or more passengers (driver included)

Vehicles that carry and move hazardous materials.
The Federal law established clear demarcation lines between CDL classifications by using the GVWR and GCWR. Gross vehicle weight rating refers to the manufacturer's recommended maximum total weight of the vehicle including the weight of the possible load. On the other hand, the gross combination weight rating (GCWR) refers to the maximum loaded weight of combined vehicles.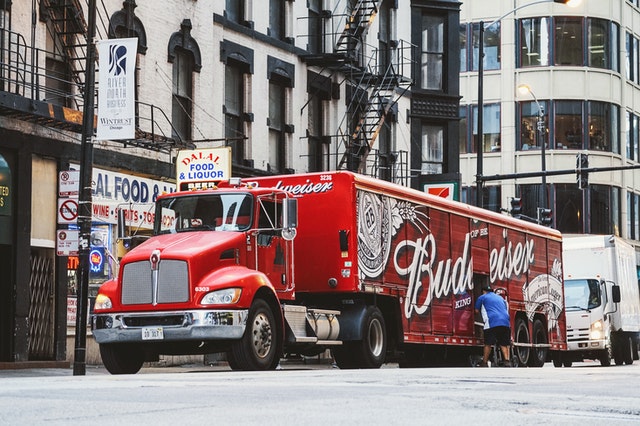 The three CDL classifications followed in Michigan are listed below:
Class A:
Combination vehicle with GCWR of not less than 26,001 pounds assuming that the GVWR of the vehicle being towed is more than 10,001 pounds.

Examples: Truck and tractor combinations, flatbeds, tractor-trailers, tankers, livestock carriers
Class B:
Single-vehicle with GVWR equivalent to 26001 pounds or more

Such vehicle pulling another vehicle whose GVWR is 10000 pounds or below

Examples: Large buses, small trucks, and dump trucks
Class C:
Vehicles that neither meet qualifications listed under Class A and B.

Vehicle purposed to carry 16 or more passengers including the driver.

Vehicles designed to move and transport hazardous materials.

Examples: Passenger vans
On top of a correct CDL classification, the drivers must supplement their license with the appropriate endorsement. Endorsement is another type of document that grants drivers legal rights to operate a commercial motor vehicle (CMV) built and designed for a specific function like passenger bus, tankers, and school buses.
There are 6 endorsements followed in Michigan:
Passenger (P) Endorsement –

For drivers who operate passenger vehicles carrying 16 or more people, including the driver.

School Bus (S) Endorsement –

For drivers who operate CMVs that transports students (Pre-primary-secondary grades).

Double (T) Endorsement –

For drivers who pull double trailers. (Note: Unlike in most states, Michigan strictly forbids triple tractor-trailers on their roads).

Tank (N) Endorsement –

For drivers who operate tank vehicles with max. capacity = 1000 gallons or more.

Hazardous Materials (H) Endorsement –

For drivers who operate CMVs that carry considerable amounts of hazardous materials described by the Federal Law.

X Endorsement –

For drivers who operate vehicles that require both H and N endorsements.
Michigan CDL Knowledge Test
All new applicants must submit all the required documents to Michigan's local Secretary of State office. Only then they will be allowed to take the appropriate knowledge tests and skills tests.
CDL knowledge test is a set of written exams that assess the mastery of the applicant on the 20 facets of commercial driving mandated by US Federal Law. Applying for endorsement also entails additional written exams. An applicant must garner at least 80% correct answers to pass.
The number of total items highly depends on the CDL classification and type of endorsement. Class A CDL applicants have 20 additional items that cover combination vehicles. The table below summarizes quick info about the Michigan CDL written exam:
| Knowledge Test Type | Number of Items | Skills Test |
| --- | --- | --- |
| Class A CDL | 70 | Y |
| Class B CDL | 50 | Y |
| Class C CDL | 50 | Y |
| H Endorsement | 20 | N |
| N Endorsement | 20 | N |
| P Endorsement | 20 | Y |
| T Endorsement | 20 | N |
| S Endorsement | 30 | Y |
Only the applicants who will pass the written exam will be eligible in taking the skills test that aims to evaluate the drivers' capacity to do vehicle inspection, basic control, and on-road driving skills. Moreover, applicants of P and S endorsements are also required to take an extra skills test.
Michigan CDL Age Requirement
Only applicants aged 21 years old and above will be considered eligible for commercial driving interstate. This holds in Michigan although they allow drivers aged 18-21 to drive CMVs within the state public roads only. To ensure this, CDL drivers under 21 years old are given with K restriction that prohibits them from driving any commercial vehicle outside the state (or interstate).
What Documents Should I Bring When I Get CDL License?
Any applicant must submit the following documents to the Local Secretary State Office to get a valid CDL:
1. Proof of Social Security Number
2. Proof of Legal Presence in the United States. Any of the following is accepted. 
Valid U.S. Passport

Valid Resident Card

Original and Certified copy of Birth Certificate with US seal

Employment Authorization Card

Consular Report of Birth Abroad issued by the U.S.

Certificate of Naturalization

Certificate of U.S. Citizenship
3. Driver's License
4. Medical Requirements
5. Application form
6. Document certifying that you met the medical requirements described by Federal Motor Carrier Safety Regulations
7. Certification from Secretary of State that proves driver record eligibility
Additional requirements are asked from H endorsement applicants:
Federal Security Threat Assessment

U.S. Citizenship or Lawful Permanent Resident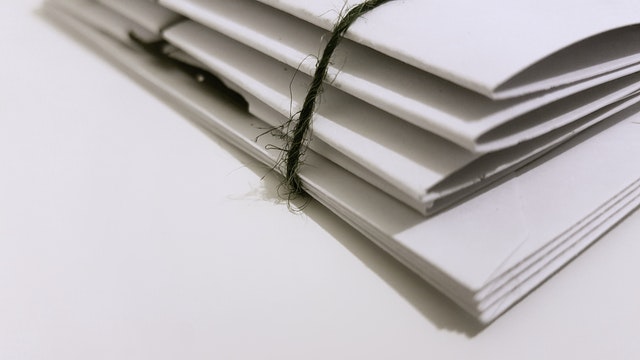 How much does it cost to get a CDL in Michigan?
Lastly, the applicants must pay the following fees to complete the CDL application procedure:
| | |
| --- | --- |
| Commercial Driver's License (Original and Renewal) | $25 |
| Endorsement | $5/each type |
Now you know how to get a CDL in Michigan, it's time to practice! Take the Michigan CDL practice test now!
We have to say our FREE CDL practice test is one of the best platforms designed for CDL practice, which is based as close as possible on the real CDL test!
Last but not least, if you want to find more comprehensive support, please contact us via [email protected] or [email protected]