A DOT medical card certifies that you are medically qualified to operate a commercial motor vehicle safely. While operating a CMV, you must have your DOT medical card on you. You must also supply your employer with a copy of your CDL medical card. In this article, we will help you learn about how to get a DOT medical card.
The Department of Transportation (DOT) is increasingly enforcing regulations and expanding requirements for professional drivers. While many of these requirements may appear superfluous, one that does make sense is the requirement that drivers pass a physical examination. However, the language and specific requirements can be difficult to understand.
Medical examiner's certificate, DOT medical certificate, DOT health card, and DOT medical card for CDL are all interchangeable terms. As a result, don't become confused if you hear a different term for a driver's medical needs and think there's yet another rule to follow.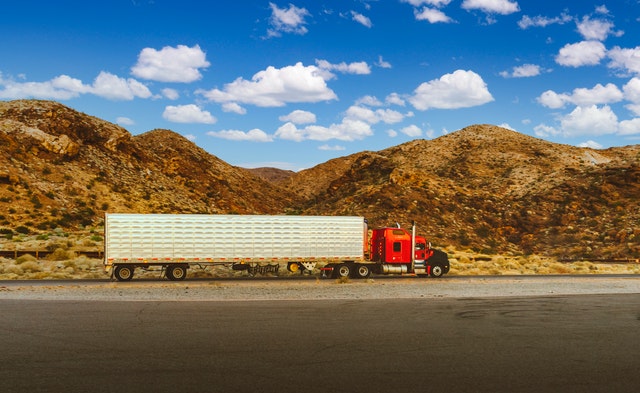 If you are looking for a CDL practice test source, let's get started with our website!
Who needs a DOT medical card?
Professional drivers must have a Department of Transportation (DOT) physical to ensure that they are in excellent health and can safely operate commercial vehicles. This ensures your safety as well as the safety of others on the road.
If you're driving inside the state, the regulations can differ, so while you might need a DOT medical card if you live somewhere else, you might not. If you drive the following vehicles on interstate highways, you must have a DOT medical card:
Vehicles weighing greater than 10,001 pounds in gross vehicle weight (GVW), gross vehicle weight rating (GVWR), gross combination weight (GCW), or gross combination weight rating (GCWR)

Vehicles that can transport more than 15 persons, or more than 8 people when direct compensation is available

Hazardous material transport vehicles.
It could also be something that a potential employer needs in order to hire you.
Who is exempt from a  DOT medical card?
CDL drivers who fail to meet the DOT's medical requirements for physical impairment, vision, hearing, or diabetes may be denied a medical card. You can request exemptions from the FMCSA that will allow you to continue driving.

All FMCSA exemptions apply only to drivers of commercial motor vehicles (CMVs) who intend to travel across state lines. Intrastate driving is not covered by the FMCSA's regulatory authority.

In general, a DOT physical exemption will be allowed only if it offers a degree of safety that is equal to or greater than that which would be achieved without the exemption.

Exemption applications will be approved within 180 days, according to the FMCSA, and exemptions that fulfill the criteria will be decided on a case-by-case basis.
Where can I get a DOT medical card?
Only an FMCSA-certified medical provider can administer DOT physicals. Providers that have completed specific FMCSA training and are listed on the National Registry of Certified Medical Examiners fall into this category (NRCME). You can search the NRCME website for a DOT-certified provider near you.
When Does the DOT Medical Card Apply?
Drivers who operate a vehicle with a total gross weight of 10,000 pounds or more in interstate commerce must have a DOT medical card. Drivers transporting 15 or more passengers, as well as those getting paid for transporting 8 or more passengers, must have a card. Finally, truckers transporting hazardous materials must get a Department of Transportation medical card for truck drivers.
Operating these designated commercial vehicles carries serious punishments. Any driver discovered working without a valid DOT medical card will have their CDL suspended by the DOT. An out-of-service citation will be issued if you drive past a weigh station or are stopped over without a valid CDL. Tickets, fines, and other penalties will be issued soon. As you can see, skipping the DOT medical card requirement has a negative impact on a professional driver's career.
How To Get a DOT Medical Card
Determining whether or not you require a CDL medical card is the first step toward obtaining one. You must obtain a DOT physical card if you operate a vehicle that falls into one of the categories listed below.
The vehicle has a gross vehicle weight rating of 10,001 pounds or greater

For compensation, the vehicle is built to transport more than eight passengers

The truck has the capacity to transport more than 15 people, including the driver, but it is not utilized for compensation

Hazardous materials are transported in this vehicle.
You must arrange a DOT physical exam if you drive a vehicle that requires a DOT medical card. A doctor on the FMCSA National Registry list must complete the DOT physical exam. You can find these medical examiners by searching for DOT medical examiners in your area.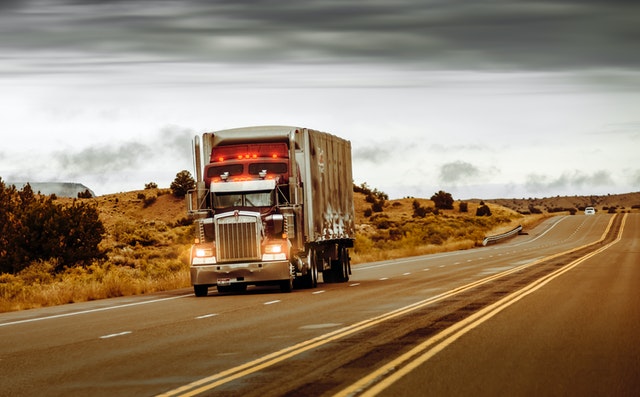 You'll need to bring a completed DOT medical card form, as well as a list of all medications and current health conditions, to your scheduled exam. Typically, your exam will include the following:
Tests of vision and hearing

A blood test to see if you have high blood pressure or any other underlying medical problems

Urinalysis to detect the presence of drugs and alcohol
You'll be provided a DOT medical card once you've finished your DOT physical exam. A copy must be submitted to your state's driver licensing agency. Each agency has its own system of regulations on how you can submit your work. Before submitting, double-check your state's policies.
If you plan to continue driving a CMV, your CDL card is valid for up to two years and must be renewed.
To drive a commercial vehicle, all commercially licensed drivers must be medically qualified. This ensures not just the driver's safety, but also the safety of those who share the road with him. Driving a vehicle with a load of more than 5 tons necessitates a particular skill set, one of which is a medical condition. We hope this article will help you know how to get a DOT medical card as well as related information which may be useful for you.