In the United States, the state's license is issued and obtained from the state where you reside. Those who drive a vehicle for commercial purposes are required to obtain Commercial Driver's Licenses (CDL), and if the purpose is specifically to hire passengers, such as in buses and taxicabs, there is a need to add the so-called "P endorsement" or passenger transport endorsement on top of the CDL.
The CDL endorsement requirements may vary depending on the state wherein the testing and training requirements are regulated by the US Department of Transportation. A CT passenger endorsement is required in Connecticut if the vehicle being driven requires a Class A, B, or C CDL for transporting passengers. All applicants or existing holders of a P endorsement must possess an acceptable driving record.
If you are a professional driver who needs this Public P Endorsement in Connecticut or CT passenger endorsement, below are the requirements and steps on how to get one.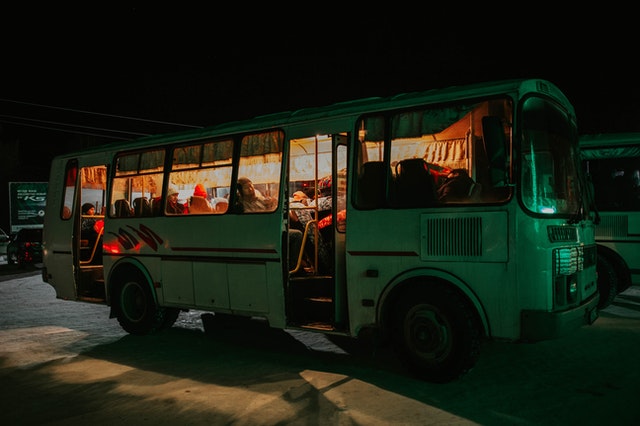 Determine your eligibility
Must possess a VALID CDL. Take note that those applying for S, V, and A types of public passenger endorsements (all the types of public passenger endorsements will be discussed in the next section) should have a minimum driving experience of 3 years.
The minimum age requirement is 18 or 21 years old
Must have an allowable driving record of no 4 combined violations listed at the State of Connecticut Department of Motor Vehicles for a two-year period.
Must be in agreeable disposition or of good moral conduct
Must have no criminal record
Must undergo a clinical review of medical records and must pass the requirements for physical conditions specified in the medical exam form
Required documents for

CT passenger endorsement application
Passenger Endorsement Application Form
Medical examination form dated within 90 days upon submission of the application. An authorized medically qualified public officer should be the one to fill this up.
Fingerprint Forms for fingerprint card which should be done at your nearest local police office. Bent fingerprint cards will not be returned, thus causing a delay in the application.
Printed proof of no sex offense record checked through the public database. While filling up, make sure to indicate an alias or AKA if there's any. This should be obtained no more than 5 days before the day of application.
If applicable, a CERTIFIED criminal and driving history from states you have been resident of for the last 5 years.
DCF-3031 / Authorization for Release form for applicants who need S, V, or A endorsement. Send this directly to DCF or your application might incur a delay.
Payment of $88.25 through check or money order, which is duly signed and addressed to DMV

Mail the DCF-3031 form: To 5th Floor DCF Careline Background Searches, 505 Hudson Street, Hartford, CT 06106, or fax at (860) 560-7071.
Submit your application via mail or by dropping it off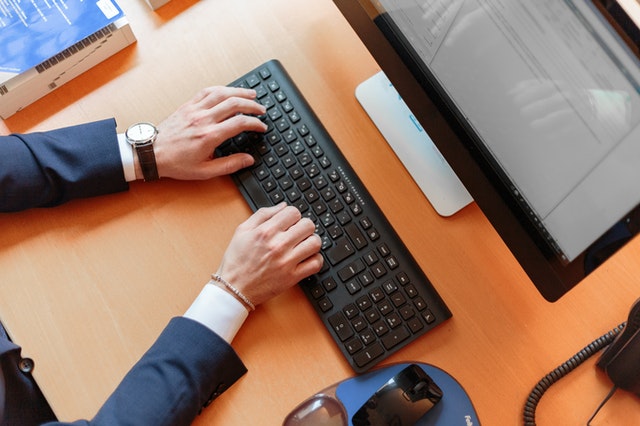 At Public Passenger Endorsement Review Unit, Department of Motor Vehicles, 60 State Street, Wethersfield, CT 06161. Along with the completed documents, including the $88.25 payment.
Drop-off can be done every Tuesday, Wednesday, or Friday from 7:45 to 4:00 in the afternoon or every Thursday from 9;15 until 5:30 in the afternoon at the dropbox near the information desk on the 1st floor of the DMV Office in Wethersfield.
It takes around 6-8 weeks to process the application for CT passenger endorsement. This already includes several background checks. The result (approval/denial) will be mailed or emailed depending on the applicant's request.
If your application has been approved, your appearance at a Department of Motor Vehicles hub office is required. Bring the complete documents below:
Letter of approval or email of approval which is only valid for 90 days after the date of approval

VALID Connecticut driver's license

Endorsement fees (depends on the remaining validity period of your driver's license)

For S endorsement, proof of passing the proficiency test

For V endorsement, a training certificate or the R-360
After presenting all these documents, a non-permanent card containing the applied endorsement will be issued. Keep this card with your CDL until you get the new license containing the permanent card.
Read more >> Passenger Endorsement Study Guide
Depending on the purpose of transportation of passengers and the vehicle to be used, endorsements for public passengers can be classified into:
S Endorsement –

a requirement for those operating school buses. It is also needed if your vehicle requires the three other public passenger endorsements (V, A, F). This is separate from the P endorsement that you need to have with your CDL.

V Endorsement –

a requirement for those transporting students, including special students, going to the school or going home from school and for those who will use any vehicle that requires A and F endorsements. Before obtaining this, a driver should possess R-360 or a training certificate for the school bus.

An Endorsement – a requirement for those operating a vehicle used for events or activities sponsored by the school. This is also needed for other vehicles that require F endorsement. Note: This is not intended for transporting students to school from home or vice versa.
F Endorsement –

a requirement for those who operate vehicles that transport passengers for hires such as a livery vehicle, taxi, motor coach or motor bus, or service bus. Before obtaining this, a driver should have a CDL containing a P endorsement first.
If you are still not sure if the CT passenger endorsement you need, look into the following different uses of vehicles if you fall under any.
Activity vehicle –

used for transporting students during school-related activities or events, but does not allow home-school transport of students.

Livery vehicle –

a motorized vehicle used to transport passengers hiring the vehicle.

Motor bus/coach –

a transportation bus that aims to transport and discharge passengers between cities or countries. The motor bus/motor coach goes on a particular route which usually goes from one terminal to another fixed terminal. This does not include taxicabs.

Motor vehicle for public service –

limos, taxis, commercial buses, and airport shuttles that transport passengers hiring the vehicle. This does not include vanpools.

Service buses –

used to carry and transport at least 10 passengers for private service. Examples of this are school buses, factory buses, church buses, buses for senior citizens, and so on.

Vehicle for student transportation –

a vehicle that is used for transporting students (including special students). This is apart from a school bus that is registered.

School bus –

used for transpo

rting students from elementary students as well as secondary students going to or from school and home or going to and back from any school events and activities. The vehicles in this category should meet the requirements of the Connecticut General Statute Sec. 14-275. It might include commercial motor vehicles.

Taxicab –

a small-capacity vehicle used to carry passengers for hire who want to be transported from point A to B.
If you're not a resident of your current state and hold an existing driver's license from your original state which is equivalent to the CT passenger endorsement, you may use it rather. But if not, let's take the Connecticut CDL Practice test!
Our CDL practice test is one of the best ones to practice! And last but not least, never mind contacting us via [email protected] or [email protected].