Is the CDL P endorsement exam hard? What do I need to get this CDL endorsement? Figure out how it works and get the simple guide for your P endorsement license. Have you ever dreamt about traversing tourists around your area and getting paid or protecting children from accidents by transporting them safely to school? You might think about P endorsement CDL. So, what it is? How to get it? Full fill your knowledge with this following post.
1. What is P endorsement on CDL?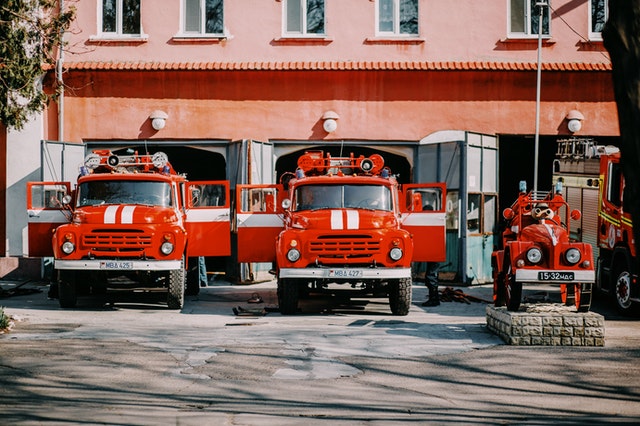 1.1 The P endorsement on CDL
The P endorsement authorizes holders to have knowledge and skill to operate fifteen passengers or more. 
1.2 Small passenger vehicles (NZ)
A small passenger vehicle is defined to have 12 seats or less, including drivers. For instance, taxi, shuttle, private hired service. 
To drive a small passenger service vehicle, you'll need:
A current P endorsement license.

An ID of current license driving.

The current license for the type of vehicle that you are driving.

Holding the small passenger service license, or working under the supervision of a small passenger's license holder.
1.3 Large passenger vehicles (NZ)
Large passenger vehicles are known as a vehicle that could transport more than 12 passengers.
To drive it, you'll need:
A current P endorsement certificate CDL.

A current license of the vehicle you are operating.

A current large passenger license, or work under the supervision of a larger passenger's license holder.
2. Requirement for a P endorsement CDL
The P endorsement has tested both pieces of knowledge in written and skill tests, both of them are designed to ensure drivers could be safe behind the wheel.
Vehicle inspection: Must check emergency exits work and signaled, the floor is safe to walk on, seats are secured,…

Safe loading/ unloading: watch for dangerous materials- all hazardous materials are marked and most can not be stored on passenger vehicles, restrictions about storing luggage,…

Driving technique: managing the safe distance ahead of the vehicle, stopping times,…

Passenger management: dealing with disruptive passengers safely, enforcing rules, and managing passengers in emergencies,…
3. What's on your P endorsement CDL exam?
The  P endorsement is considered to be hard to pass because some questions are obscure. It's highly recommended that you use the P endorsement practice test before going ahead to the DMV.
You are expected to answer 20-30 multiple choice questions in a time frame, covering the following topics: loading/ unloading passengers; emergency exits, the proper reaction to unruly passengers, brake procedures.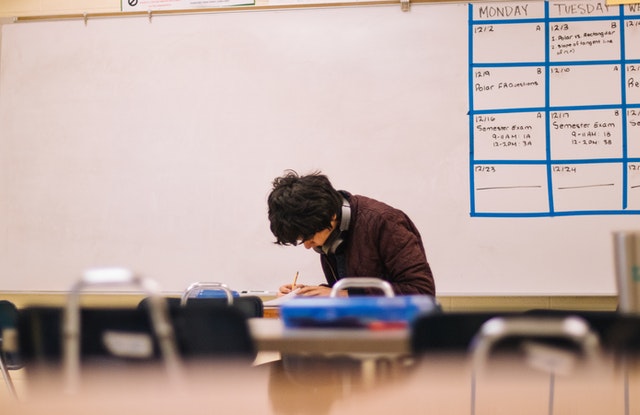 4. Is P endorsement CDL worth having? 
It much depends on the state you are settling. Road skill test is expected to pay between $30 and $60, the standard CDL license charges you around $75 to $100. And for each endorsement or P endorsement fee in specific, you have to lay down $5 to $ 10 that contains additional knowledge and skill tests.
Some people may feel hesitant because of the fee for getting A CDL license and additional endorsement. Besides, after holding a CDL and P Endorsement license, you might pay an annual fee for the government or payment for a P endorsement renewal form.
But here's the kicker. You have opportunities to begin your career in popular companies for CDL Passenger Endorsement Certification such as Canajoharie Central school, Cargo express, Fairview School district, Metropolitan Transportation Authority, or Onteora Central School district.
The average- estimated salary of a passenger driver in these companies are shown in the table: 
| Company | Estimated Payment per year ($) |
| --- | --- |
| Canajoharie Central school | ~ 61.000 |
| Cargo express | ~ 36.000 |
| Fairview School district | ~ 40.000 |
| Metropolitan Transportation Authority | ~ 83.000 |
| Onteora Central School district | ~ 73.000 |
Also, you could seek other positions with your CDL P endorsement CDL license:
| Position | Estimated- salary per years ($) |
| --- | --- |
| Director of transportation | ~ 71.000 |
| Transportation supervisor | ~ 49.000 |
| OTR truck driver | ~ 62.000 |
Data, provided by truckdriversalary.com, shows that CDL drivers' salaries vary. In their 2019 study, it appeared that the salaries start from $37,000 and maxed out at $77,000 resulting in an average of $57, 062.
The research also said that salaries vary so much and this is because of the following factors:
Mileage– long distances will result in high income while short distances will give you lower pays.
Education and licensing– CDL license is a strong advantage in the job. Non-CDL drivers are paid lesser than those who are licensed.
Location– there are regions that have companies that are willing to pay more.
Experience– years of experience, preferably clean driving experience, is a key to getting a higher-paying trucking job. This is because driving could be so exhausting and has lots of hazards, thus many drivers quit when they cannot endure it anymore.
Bonuses- there are companies that give competitive salaries plus bonuses.
Specific role– salaries may be different from one truck driving job to another and this is really evident in the industry.
Furthermore, here are some common types of truck driving jobs and their respective salary range according to cdl.com.
OTR Truckers– They can make $45,000 in the first year and can add another mile and earn more. On average, they can make $66,000 – $88,000 annually.
Owner Operators– Owners can make $100,000 and above annually regardless of whether they hire drivers or do the job themselves.
Dedicated Drivers– Specific companies can directly hire their drivers. These drivers can earn $45,000-$65,000 on average.
Trainers- Teaching new drivers can help trainers earn $60,000 – $80,000 annually.  
Specialty Drivers– Drivers in specific areas of the industry depending on the type of vehicle have different salary ranges. According to the data, ice road truck drivers earn $42,000 up to $250,000 in less than a year.
5. How to get CDL with P endorsement?
First of all, you have already held a commercial driver's license (CDL) before you get P endorsement certification. You couldn't get both at the same time because to receive the P endorsement also requires a skills test in a vehicle similar to the one you'll be driving on your job. 
The second step is to read some essential documents or guidelines to complete the application and prove your identity, submit your medical certificate, and get fingerprints. These important requirements might take days, so be patient!
In the final step, you have to lay down your hard-earned money and then be ready for your P endorsement exams. You should have a well-rounded preparation for your upcoming exams because you don't want to waste your money. To slay your P exam CDL, take the FREE P endorsement practice test 2021!
Hope you guys could find it valuable, if you have any questions or just share your accomplishment with us, please let us know by leaving your comment below. Your success is our pleasure! 
Look FULL CDL prep test and Endorsement practice test on cdl-prep.com. ALL of them are free, roll up your sleeves and practice today!