What P endorsement on CDL can do?
Having Commercial Driver's  License (CDL) is not enough. Endorsements on CDL must be acquired and among the six endorsements is the Passenger endorsement.
The P endorsement on CDL allows a licensed driver to operate vehicles that can accommodate more than sixteen passengers. Examples of these vehicles are buses and taxis.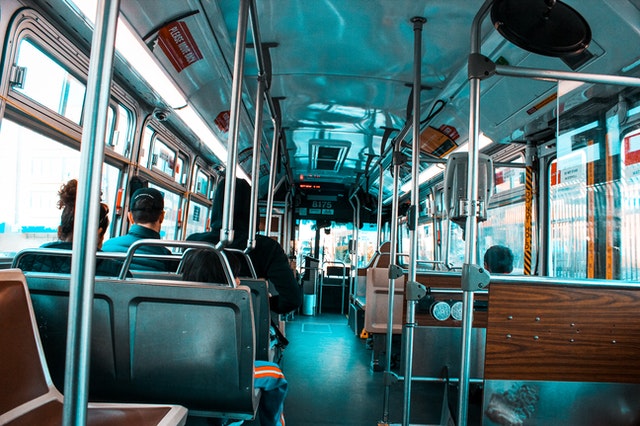 To get the passenger endorsement, qualified persons must possess the knowledge and skills that are needed to pass the exams. Examinations on knowledge consist of unloading and loading passengers, using the emergency exits properly, responding correctly to urgent situations, railroad passage and procedures permitting or stopping passage, and braking.
Meanwhile, to accomplish the skill test, qualified persons must take the test on their desired vehicle. The skill test will serve as an assessment of how well could you run the vehicle with utmost caution and accuracy.
Prices for taking the tests may vary in every location. It is advisable to check on your state's Department of Motor Vehicles (DMV).
Read more >> How to Get a CT Passenger Endorsement?
Can a CDL Passenger Endorsement job help drivers make 100k per year?
Data, provided by truckdriversalary.com, shows that CDL drivers' salaries vary. In their 2019 study, it appeared that the salaries start from $37,000 and maxed out at $77,000 resulting in an average of $57, 062.
The research also said that salaries vary so much and this is because of the following factors:
Mileage– long distances will result in high income while short distances will give you lower pays.
Education and licensing– CDL license is a strong advantage in the job. Non-CDL drivers are paid lesser than those who are licensed.
Location– there are regions that have companies that are willing to pay more.
Experience– years of experience, preferably clean driving experience, is a key to get a higher-paying trucking job. This is because driving could be so exhausting and has lots of hazards, thus many drivers quit when they cannot endure it anymore.
Bonuses- there are companies that give competitive salaries plus bonuses.
Specific role– salaries may be different from one truck driving job to another and this is really evident in the industry.
Furthermore, here are some common types of truck driving jobs and their respective salary range according to cdl.com.
OTR Truckers– They can make $45,000 in the first year and can add another mile and earn more. On average, they can make $66,000 – $88,000 annually.
Owner Operators– Owners can make $100,000 and above annually regardless if they hire drivers or do the job themselves.
Dedicated Drivers– Specific companies can directly hire their drivers. These drivers can earn $45,000-$65,000 on average.
Trainers- Teaching new drivers can help trainers earn $60,000 – $80,000 annually.  
Specialty Drivers– Drivers in specific areas of the industry depending on the type of vehicle have different salary ranges. According to the data, ice road truck drivers earn $42,000 up to $250,000 in less than a year.
New vs. experienced driver
 In the trucking industry, salaries are determined by the years of your truck driving experience. As a new driver, like most of all types of jobs in any industry, you really have to start at the bottom.
Truckerstraining.com says that drivers who are in the process of training and licensing can be paid with a weekly flat rate of 500. After the training, you can earn at a 35 cent (per mile) range in small companies. Most companies offer 27-40 cents per mile.
The rates may be small but with the years of experience and hard work, rates will eventually go up.
How do passenger drivers earn a living?
Passenger drivers' earnings depend on the type of vehicle they are using.
Bus drivers can earn $33,070  up to $57,920 annually. The following are the best-paying cities for bus drivers according to money.usnews.com.
Fairbanks, Alaska- $64, 890
San Jose, California- $64,880
Seattle, Washington- $61, 650
New York, New York- $60,450
Salinas, California- $59,300
Further, in the US, van drivers can earn as much as $32, 212 with a starting income of $28,933 per year. This is base on the data gathered by salary.com as of February 26, 2021.
As for taxi drivers, Taxi Mobility states that if a taxi driver rents his taxi, apart from the rent, the independent driver must also pay a minimum refueling fee of $75 per day. Moreover, the average earnings for a single taxi driver could be $32,940 per year as of 2015.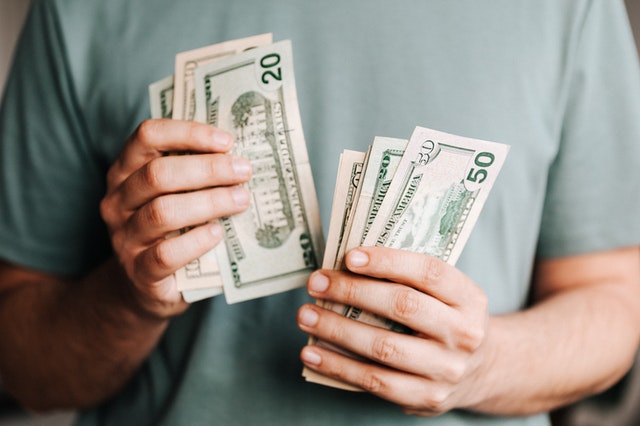 Do some states and cities pay more than others?
In a study conducted in the year 2019 by Zippia: The Career Expert, there were variations as to the salaries that can be earned by bus drivers in every state. This means that there are states that pay more than other states pay for their bus drivers.  The information below will show you the top ten states and their bus drivers' average earnings per state.
Illinois                  $57, 080
Washington        $58, 890
Wisconsin           $46, 010
New York            $60, 220
Ohio                     $41, 000
Nebraska            $39, 960
Alaska                 $56, 630
Arizona               $42, 280
Texas                   $39, 000
Virginia               $42, 990
Now, we all can see CDL Passenger Endorsement Jobs can earn how much. If you decided to pursue this career, the very first step is taking the CDL practice test now!
We have to say our FREE CDL practice test is one of the best platforms to practice so far. Last but not least, never mind contacting us via abc.elearningapps@gmail.com